VET Essentials - Course Bundle!
Bundle
Perfect for all VET practitioners to support their ongoing vocational teaching, learning & assessment skills currency
Short digital video micro-learning updates & refreshers on Australian vocational education & training sector concepts & practices.
All VET Essentials short courses incuded in this single bundle purchase.
Investment: $99.00 inc GST.   
Free! for VET PD Series subscribers - Register via your vetr portal dashboard.


  3,400+ 

course registrations into VET Essentials courses
Have your Trainers & Assessors taken the series?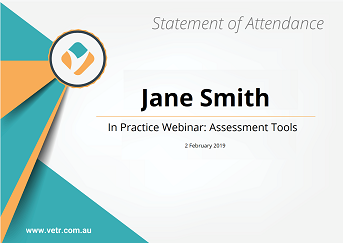 A Statement of Completion is issued on completion of each of the digital short courses.
Cover all updates anytime, anywhere, on any device!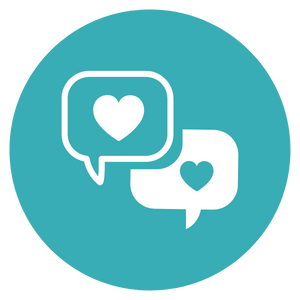 Good short course as a refresher for evidence collection
Fabulous easy to understand content. Thank you
Another excellent presentation
Great for a 'refresh'
Short & sweet! Great for trainers on the go
Very easy to follow & well presented
A very comprehensive short course
Very informative & clarified some things for me
Great information presented clearly!
Great overview of validation
Interesting & quick way to learn
Very simple & everything was explained well. Thanks
Great - especially the section on RPL
Loved it! Great refresher
Clear & precise presentation
Very professional & informative
Assessment methodology is spot on
Presenter was clear, on point & knew what he was talking about!
Really great - very clear & informative
Very informative to the obligations of the trainer- assessor & the obligations of the RTO as well
Essential points have been covered & also easy to follow
Very informative & effective use of the time
Thank you for providing current & relevant information in a format that is easy to use & understand
 Refreshed my knowledge on keeping PD records 'Current'
A great presenter & really easy to understand
Thank you, I found the course interesting and informative!
Clear communication, which made it easy to follow
Really appreciate the opportunity to learn
Clear & concise presentation
Very clear & practical explanation using an example unit
Clear guidance through the RPL process
The presentation was very detailed & easy to understand
Good overview of the RPL process - including the do's & don'ts
This is great PD for groups of trainer/assessors in our RTO
Fabulous. Great to get clear, concise information
Great practical advice
Clear & articulate presenter. Easy to follow along
Well presented information & guidance
Well organised, professional & informative
Informative, simple & importantly, great tips
Overall great presentation & informative
I do appreciate for providing us such important professional development opportunity
Very informative & a good refresher
Great & informative
Great info I didn't know :)
Explained well, the standards and requirements can be so confusing!
This gives some clear definitions of what RTO's should be doing
Good overview, very thorough & informative
Love the explanations in an easy to understand format
Clear & concise
Information designed to help RTO's understand their compliance needs
Very easy to access
Excellent
Very useful information
Great to have such a knowledgeable presenter
I learnt some really important snippets
Clear & well presented
Great session
Content & presenter were fantastic
Great for professional development evidence
Participant Feedback

Vocational Training including Competency-Based Training
The Vocational Education & Training Sector

Work within the VET policy framework
Select appropriate training package or accredited course
Analyse and interpret the qualifications framework
Analyse and interpret units of competency and accredited modules

Designing Training

Define the parameters of the learning program
Interpret learning environment and delivery requirements
Design the structure of the learning program
Vocational Learning
Supporting Learning

Interpret learning environment and delivery requirements
Establish the learning-facilitation relationship
Support and monitor learning
Assessment including Competency-Based Assessment
Prepare for Assessment

Analyse and interpret units of competency and accredited modules
Analyse and interpret assessment information
Determine the assessment approach

Plan and Design Assessment

Determine the focus of the assessment tool
Clarify role and responsibilities in the assessment process
Develop the assessment instruments

Conduct Assessment

Confirm organisational arrangements for evidence gathering
Collect evidence in accordance with the assessment plan
Gather quality evidence

Validation

Prepare for validation
Participate in the validation of assessment tools
Contribute to validation outcomes
Record and report findings