Validating Assessments - Course Bundle!
Bundle
Ready to validate!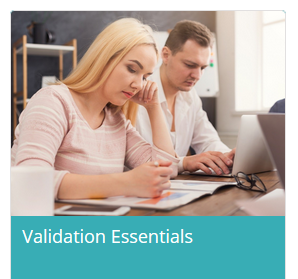 1,260+ 

course registrations
Have your Trainers & Assessors taken the series?
A deep dive into the tools & skills you need for robust validation practice!
In this course bundle...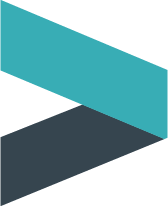 6x Validation topic short courses - 9+ hours of video short course topics, explanations, scenarios & examples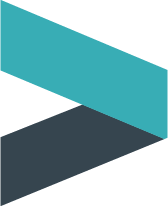 vetr's Validation Practices Support Pack resource.
Support your team with quality quality validation resource templates and video short course support to implement ongoing validation activities within your organisation.
Reminder these courses are free! for VET PD Series subscribers - Register via your vetr portal dashboard.
Practical examples, tips & tricks for your assessments & common regulator audit findings & feedback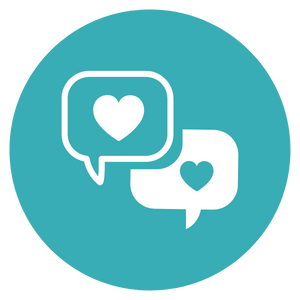 Very useful information provided
Great! Easy to understand & follow
 Really informative, enjoyed the presenter 
It went quickly which is a testament to the quality of the content & the presenter
Presenter was clear, the technology was successful in enhancing the delivery - easy to navigate
Brilliant! Many thanks!
Another excellent session
Very informative & mapped against the Standards
Clarity & systematic progression
The entire presentation was excellent & of great value
Really clear & concise
Very relevant & informative
Very informative. Thank you
Another excellent professional development activity. Thank you
Very well organised
The emphasis placed on real VET examples is refreshing!
Clear & easy to follow
All of it was excellent
The examples used were very useful in the presentation to demonstrate key points
Talking through what the presenter is thinking straight off the bat when he opened the assessment tools was fantastic
Presentation flowed well
The presenter gives clear guidance
All detail was very good
The entire session was excellent
Scenarios based on real VET experiences
Excellent. Thanks
I thought I had a sound grasp on validating assessment judgements - I learnt so much
Participant feedback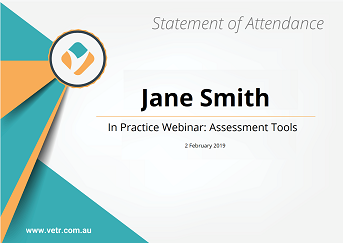 A Statement of Completion is issued on completion of each of the digital short courses.

Assessment including Competency-Based Assessment
Validation

Prepare for validation
Participate in the validation of assessment tools
Contribute to validation outcomes
Record and report findings