Choosing Quality Media Resources
Course
Are the images adding educational value or just decoration?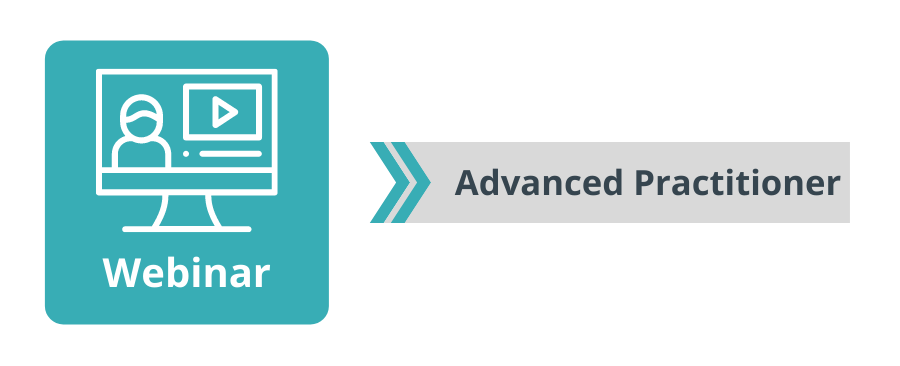 A picture says 1000 words – or so the saying goes.  So – what stories are the images you're using in your classroom telling your students?
With stock photography being cheap and readily available – it's easy to search for your chosen topic, select the first few pictures and you're done.  But – it's worth taking the time to look a little deeper at what messages your images are sending and how they add to the learning experience.
Are your images engaging or distracting?
Are the images adding educational value or just decoration?
Are the images diverse and make your students feel seen, welcomed and included?
Are they from a reliable source you have the right to use in your teaching?
This colourful session will look at images for teaching resources, giving you a set of tools to evaluate your images to ensure you are maintaining a level of educational value in the courses you are developing and delivering.
Webinar details
Date: Tuesday 24 May 2022
Time: 12.30pm AEST (Sydney, Melbourne, Brisbane)
Duration: 1 hour
Investment: $55.00 inc GST.
10% discount! for VET PD Series subscribers - Use your Voucher Code when registering!
Research and resources – using the CRAP method and how it can apply to the selection of media resources
Decorative or meaningful – the images you're using
Bringing it all together – how are we ensuring educational value in our selection of media and resources in our courses?
Learning Outcomes
At the end of this session, participants will have an understanding of:
An understanding of how to apply the CRAP method when selecting media resources for online courses to ensure relevance, educational value and currency
Knowledge around how image choice can affect engagement and provide educational value
The skills to source and select current, reliable, authoritative, purposeful media resources for online courses
Presenters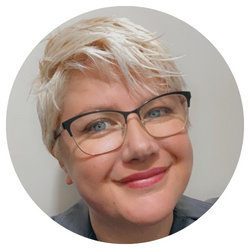 Liz Meadows
Liz has spent 20 years in the VET sector across a range of roles, which has allowed her to see the industry from every angle. She has administered courses and RTOs, participated in validations and audits, managed programs and projects, been involved in Learn Locals, TAFEs and Private RTOs and has taught Business and IT in a blended environment. She has spent the last 6 years working as an Education/Instructional Designer which has been a role she has been able to bring her mixed skill set to and align with her passions for education and creativity. Liz works for Pop Education along with an impressive array of industry specialists.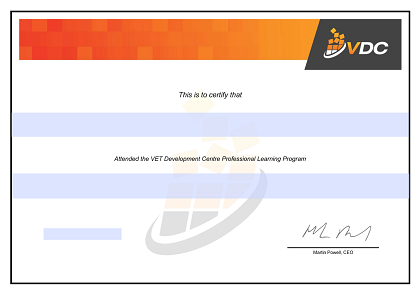 A Statement of Attendance is issued on completion of live event activities.
Note the video recording of the live event will be available to all participants within 7 days after the event.

VOCATIONAL TRAINING INCLUDING COMPETENCY-BASED TRAINING
Completion
The following statements are received when the course is completed:
| | |
| --- | --- |
| | VDC - Certificate of Attendance |