Create Powerful Learning Environments
Course

Fun ways to stretch minds & extend the consolidation of learning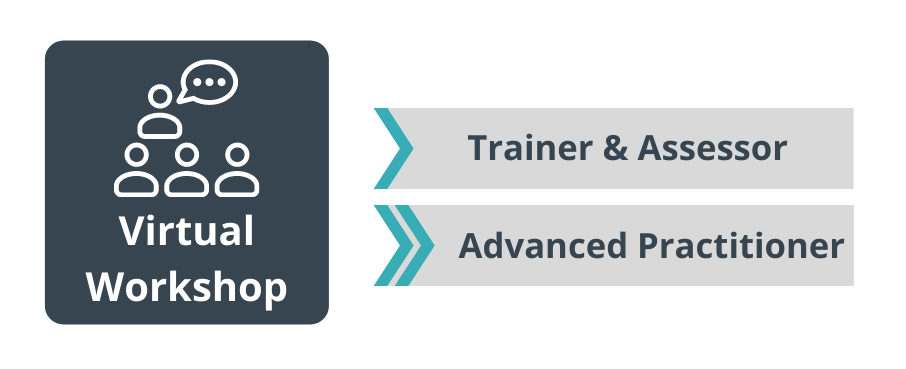 Be the master of your Training environment, not its victim! There are a lot of things that affect the flow of a lesson – both online and in person. In this webinar/workshop you will learn ways to: generate curiosity in the learner; create a stimulating adult learning space, and have time work for you with tricks that work like magic. Use group dynamics to achieve your outcomes. Never let difficult behaviours flatten your enthusiasm. Join Laurie Kelly from Brain Friendly Training to help you really feel that you have plenty of ideas to help build your confidence in managing the 'non-content' aspects of training. These are equally important to utilize correctly to achieve your goals of an outstanding training session. Laurie will show you how!
Be the master of the training environment - change a 'tool' into a valuable 'asset' for your training. Whether you are training in a face-to-face workshop or via an online session, you need to be the ringmaster of the training environment. Quite often, sadly overlooking the training environment plays a pivotal role in setting the scene for what is to come, and how engaged your students might be. There are so many different things you can do to put yourself and your students at ease and activate the Prefrontal Thinking Cortex for the best learning outcome. This webinar will not just look at what causes Anxiety and Stress in the Brain, but also how to minimize its negative effects on yourself and your students, so that the brain is eager, ready and open so that good learning can be achieved. Managing the Training Environment includes time issues, student behaviour, room and space (including online), nerves and technology, and the impact of stress on the brain and how to negate it. Again, as with all Brain Friendly Training, practical skills and ideas will be offered for you to experience for yourself to see how effective it truly is! Start the whole process with the best learning environment you can create!
Workshop details

Date: Wednesday 18 May 2022
Time: 9.30am AEST (Sydney, Melbourne, Brisbane)
Duration: 1.5 Hours
Investment: $59.99 inc GST. 
10% discount! for VET PD Series subscribers - Use your Voucher Code when registering!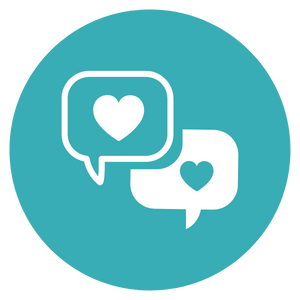 What participants' said previously when this topic ran
Practical & personalised suggestions
Practical advice for undertaking in class room environment
Continued use of practical ideas & tools
It was nice to get a reminder to manage ourselves in the environment
Thanks so much Laurie. You had such great energy & made the experience fun. I looked forward to my sessions each week...all 8 of them! I've used a number of your ideas already & will add more as I go I'm sure....
Thanks to the facilitator! You made it very engaging & interesting
What's covered
You will learn ABOUT and how to USE the following:
When it comes to Managing the Training environment there are five main areas we need to be aware of to minimise anxiety for ourselves and our students – we'll show you what they are.
Managing our own nerves and mindset as the trainer.
Having done the preparation, you know your material. Now you need to deliver it in a way that honours your effort and not lose your focus.
Managing our students' Cortisol and Adrenaline levels to maximise learning. Simple and effective ideas that can be used to assist your students' learning.
Managing any physical or virtual environment we are asked to train in. Don't be thrown off by less than ideal environments. You are in control.
Managing the challenge of Time to work to our advantage, and to theirs. Maximise the time you are given.
Having your students arrive on time and mentally ready to learn once there. Tips that get them back from breaks on time, every time, without you being the time policeman.
Tricks and tips to Managing disruptive behaviours without losing your focus or energy.
Fun ways to stretch minds and extend the consolidation of learning
Training delivery skills interwoven with engaging, brain targeted focus to build retention and confident implementation of the skills you have been teaching
The Presenter

Laurie Kelly
Laurie Kelly has been opening up the "mysteries of the mind" to trainers and educators from all walks of life around the world for most of his working life. He is a specialist in Brain-Friendly Training and Delivery Skills that engage. This has been his passion for over 30 years and his passion is drawn from his wealth of experience, his love for his subject and his ability to rekindle enthusiasm and passion in even the most tired Educator.
Recognised as a National and International Educator of Educators, he communicates his teachings to everyone at all levels, from CEO's to the people on the ground, whilst making it captivating, engaging, relevant and instantly transferable back into the workplace. Laurie is driven to improve the learning experience from a learner's perspective by making trainers more effective and impactful via enhanced & engaging delivery skills.
Laurie speaks both nationally and internationally on current knowledge of how the learning brain works to maximize the impact of teaching, and to create an openness factor in our approach to change and new learning. His experience in improving trainers' skills in engagement is vast – he is one of the most sought after presenters in his field.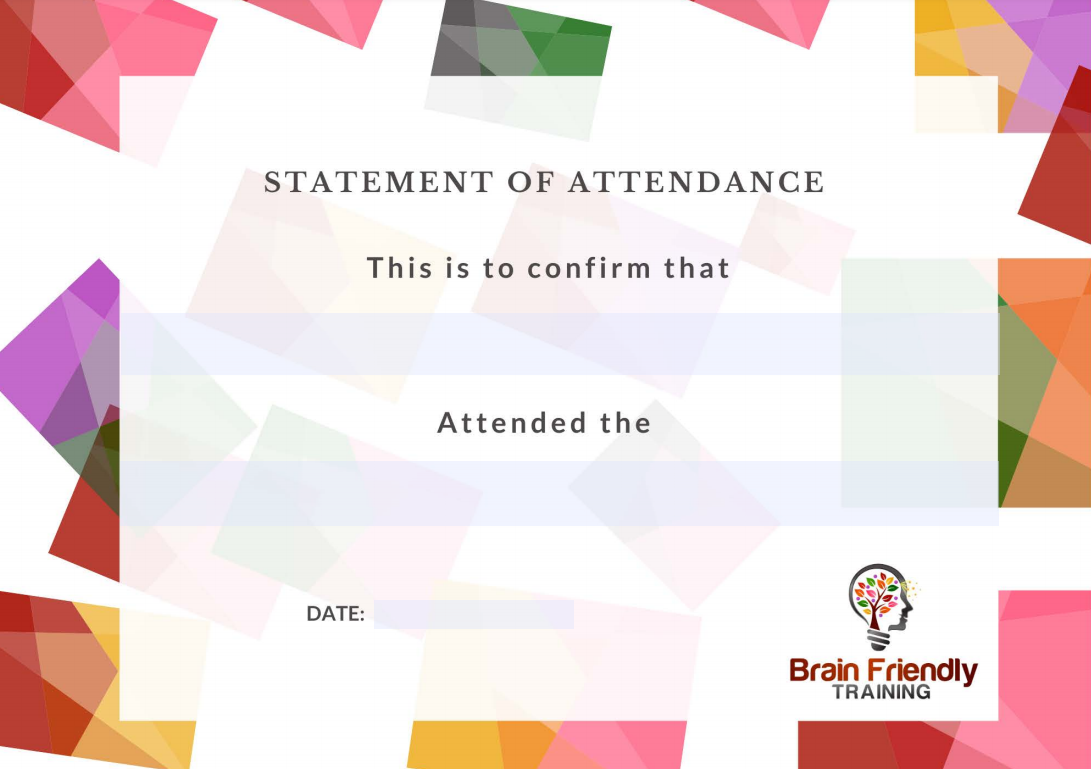 A Statement of Attendance is available for issue on completion of the event's activities. 
The recording of the live webinar will be available to participants for 30 days after the event.

VOCATIONAL TRAINING INCLUDING COMPETENCY-BASED TRAINING
Designing Training

Interpret learning environment and delivery requirements

Facilitating Training

Deliver and facilitate training sessions
Support and monitor learning
VOCATIONAL LEARNING
Supporting Learning

Interpret learning environment and delivery requirements
Establish the learning-facilitation relationship
Support and monitor learning
Maintain and develop the learning-facilitation relationship
Close and evaluate the learning-facilitation relationship
Completion
The following statements are received when the course is completed:
| | |
| --- | --- |
| | Brain Friendly Training Statement of Attendance |