VET Chat - Video & Assessment
Course
Registration for this course is currently closed.
How to write adequate & explicit video instructions
Have you moved your teaching to digital formats, but you're still assessing in the same old ways?
If you've considered using video as an assessment tool but had put it in the 'too hard' basket, it's time to take another look.
In this express VET Chat session, Melissa Palmer will introduce some of the ways video can be used for, the types of videos you can use in assessments and some tips for setting students up for success. Don't miss this opportunity to add a new time-saving skill to your virtual toolkit.
Webinar details
Date: Wednesday 28 July 2021 - Please note that registrations close the day prior to the live event.
Time: 10am AEST (Sydney, Melbourne, Brisbane)
Duration: 30 minutes
Investment: $20.00 inc GST.
Audience
This VET Chat is suited for VET teachers, trainers and educators
What video can be used for
Types of video that can be used
Student support and instructions
Learning Outcomes
Insight into a variety of assessments video can be used for
How to write adequate and explicit video instructions
Presenters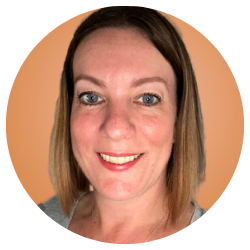 Melissa Palmer

With 15 years in the Vocational Education and Training (VET) sector, Melissa has experienced all sides of the including design, development, teaching and assessing both online and in a traditional classroom. Her experience spans both TAFE and private training organisations.
Melissa's toolbox includes high level assessment and content design, managing e-learning projects and quality assurance to name but a few. Self-confessed creative geek, Melissa brings fun, focus and the ability to think outside what is commonly referred to as 'normal' regarding assessments. Her passion and knowledge around ensuring compliance is second to none.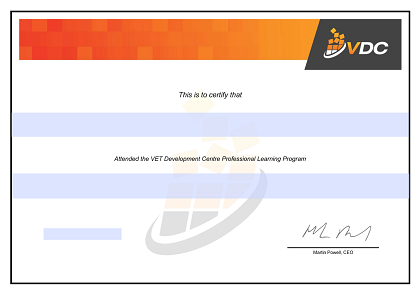 A Statement of Attendance is issued on completion of live event activities.
Note the video recording of the live event will be available to all participants within 7 days after the event.
Completion
The following statements are received when the course is completed:
| | |
| --- | --- |
| | VDC - Certificate of Attendance |