Introduction to RPL
Course
How to avoid RPL confusion
Starting out as a VET practitioner can be overwhelming, especially when it comes to RPL.
New VET practitioners are invited to join experienced RPL researcher and course writer, Deb Carr for this in-depth, introduction to RPL.
Deb will cover the common pitfalls of RPL and ways to avoid them, as well as the basics of RPL in the Australian VET sector.
Participants are encouraged to ask questions in advance so we can ensure you gain the most useful tips for your practice. Deb's sessions focus on candidate experience and authentic assessment.
Webinar details
Date: Thursday 17 June 2021 - Please note that registrations close the day prior to the live event.
Time: 12.30pm AEST (Sydney, Melbourne, Brisbane)
Duration: 1 hour
Investment: $55.00 inc GST.

 Book at least 7 days prior using the discount code  VDC-RPL  to receive a 10% discount.
20% discount! for VET PD Series subscribers - Use your Voucher Code when registering!
Level
Introductory (new to the topic) These sessions are aimed at practitioners that have a broad theoretical knowledge and practical experience of training and assessment. They operate independently and seek guidance when necessary.
Audience
This session is ideal for new VET teachers who have responsibility for RPL as part of the teaching responsibilities.
What is RPL?
Common pitfalls
Mapping for RPL
Gaining employer buy-in
Leverage the professional conversation
Q&A
Learning Outcomes
At the end of this session, participants will have an understanding of:
How to avoid RPL confusion
RPL practice challenges and why candidates disappear
Mapping for RPL
Ways to encourage employer buy-in
The importance of the professional conversation
Presenters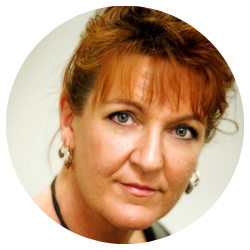 Deb Carr

Deb Carr has worked in the VET sector for over a decade, and has developed and registered two accredited courses with ASQA and conducted internal audits for ACPET (ITECA) members.
Deb has designed many RPL programs and tools including for Community Night Patrollers, Indigenous Rangers, ex-police in the United Arab Emirates and Indigenous Maintenance workers in remote NT.
She has also conducted post-graduate research on 'The RPL Candidate – a neglected stakeholder' which interviewed assessors with vast experience in RPL assessments and followed the journey of TAE RPL candidates, seeking an understanding of their challenges through the RPL process.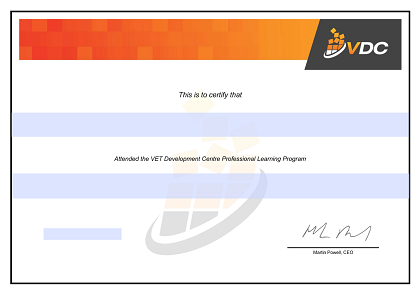 A Statement of Attendance is issued on completion of live event activities.
Note the video recording of the live event will be available to all participants within 7 days after the event.
Completion
The following statements are received when the course is completed:
| | |
| --- | --- |
| | VDC - Certificate of Attendance |