Managing Plagiarism & Cheating for Online Assessments
Course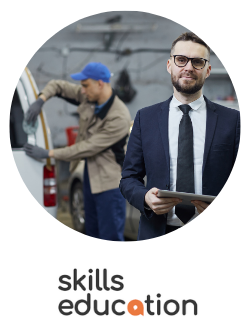 Understand the importance of authenticating online assessment evidence 
Sub-clause 1.8.2 Rules of Evidence: Authenticity of the Standards for RTOs (2015) requires assessors to be "assured that the evidence presented for assessment is the learner's own work". 
Auditors are especially concerned about authenticity of learner work when this work is submitted online, and training organisations can be found non-compliant at audit if the training organisation cannot demonstrate how they are managing the online authenticity of their students' work.
This webinar will present a rigour Student Academic Integrity model which will help demonstrate learner authenticity of online assessment evidence.  This model is based on research and best practice for avoiding adult academic misconduct and for meeting VET e-assessment standards.
Participants attending this webinar will:
Understand the importance of authenticating online assessment evidence

Learn about how to establish (or benchmark) processes for managing

plagiarism and cheating for online assessment

Have the opportunity to pose questions to an experienced online assessor about managing the risk online assessment
Participants will walk away with a 'Managing Plagiarism & Cheating in Online Assessments Checklist'.
With so many providers moving toward online and blended delivery, this session is perfectly timed to help understand different ways of collecting evidence online.
Webinar Details
Date: Wednesday 18 November 2020
Time: 2pm AEDT (Melbourne, Sydney)
Duration: 1 hour
Investment: $55.00 inc GST.

 Book at least one week prior using the discount code  PLAGIARISM  to receive a 10% discount.
         Discount! for VET PD Series subscribers - Use your Voucher Code when registering.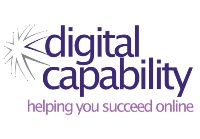 Allison Miller - Director & Lead Consultant, Digital Capability
Allison Miller is the Director and Lead Consultant of Digital Capability, an organisation which specialises in cutting edge online learning and online business strategies and solutions.  
Allison has a Master of Learning and Development (Organisational Development), Graduate Certificate in Innovation and Entrepreneurship, Bachelor of Education (Secondary Business), Diploma of VET, and Certificate IV in Training and Assessment, Diploma of Business, Certificate IV in Business Administration and Certificate III in Government.
Allison has been involved in education and training for over twenty-five years as an educator, e-learning leader and innovator, and as a disruptive change manager.  More recently, Allison has also been helping businesses take advantage of opportunities in a digital economy through digital marketing and branding.
Allison also leads ePortfolios Australia – a professional network which aims to support the use of e-portfolios in Australia and beyond through professional development activities and the sharing of research, resources, ideas and practice.  In this role, Allison works with individuals from leading educational institutions, both within Australia and in Europe, New Zealand and North America.
Allison specialises in building digital capability in organisations and individuals through action-based techniques which utilise creative thinking, collaboration and problem-solving techniques.  Allison also uses e-mentoring and e-coaching techniques to develop digital mindsets and embed digital-first thinking.
Allison also helps educational organisations ensure that their training and assessment is effective, engaging and compliant, especially online.  
Allison uses her extensive education and experience to ensure her clients use strategic thinking on e-designs and e-implementations, basing her information on tried and tested current, as well as emerging, digital capability and business development strategies. 
Allison's wide-ranging project management experience ensures the projects she is involved in are well planned and managed, and that the right stakeholders are consulted, engaged and involved to ensure project goals are achieved.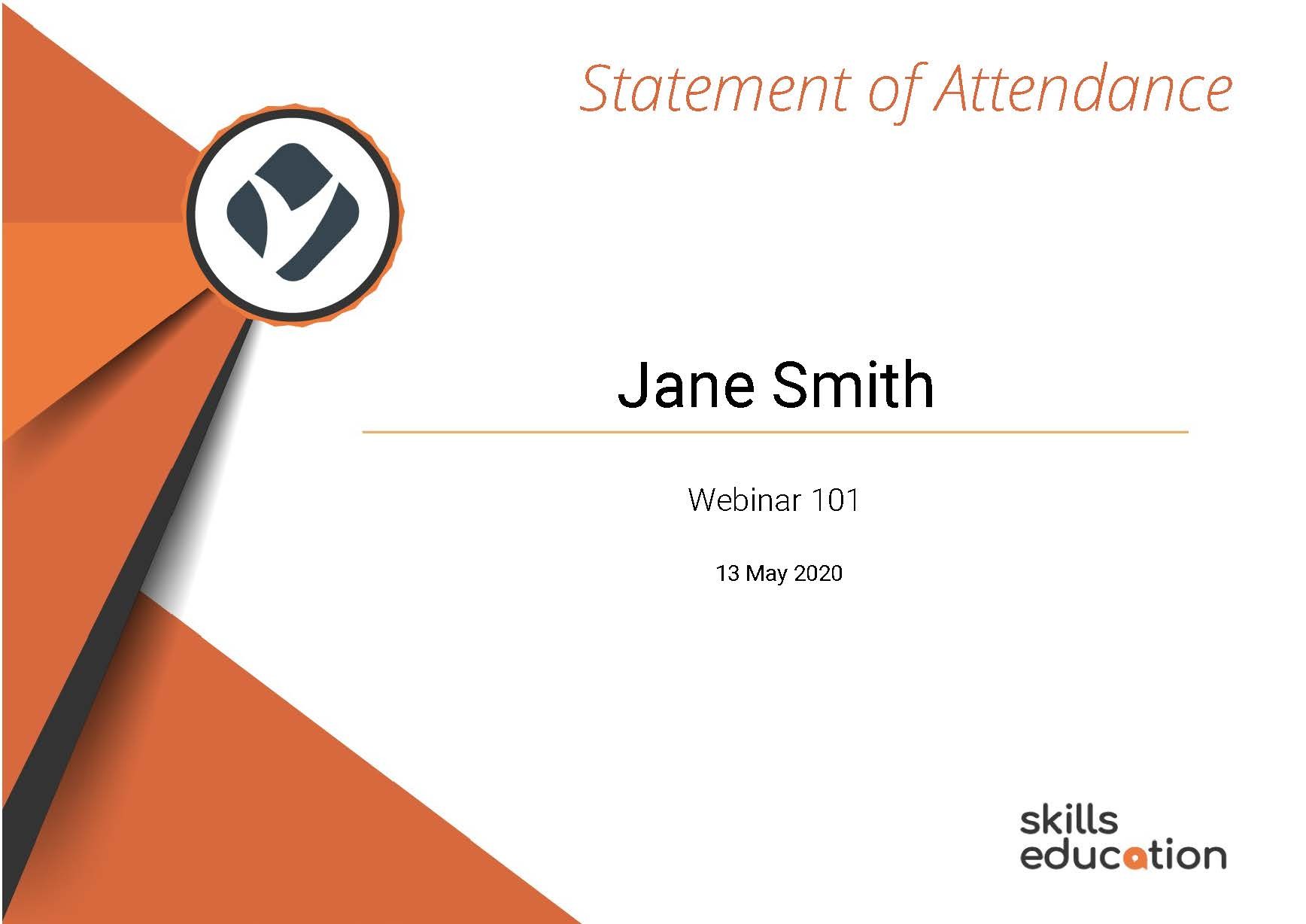 A Statement of Attendance is issued on completion of live event activities.
Note the video recording of the live event will be available to all participants for 30 days after the event.
Completion
The following statements are received when the course is completed:
| | |
| --- | --- |
| | Skills Education Statement of Attendance |