Webinar Bundle - Compliance
Bundle
Self-assurance & Compliance Management
Have you developed self-assurance mechanisms into your RTO operations to manage the risk of compliance? Can your trainers and manager translate compliance requirements into practical benchmarks for their routine operation? Do you understand compliance requirements against training and assessment strategies, amount of training, learning methods and resources, assessment systems and tools, trainers and assessors, and certification process? This webinar series will provide you with the knowledge, skills, job aids and samples of compliant practices.
ASQA's Regulatory Strategy 2020-2022 identified five clauses of concern (clauses: 1.1, 1.2, 1.3, 1.8 and 3.1). ASQA's transition towards a more self-assurance approach to regulation expects RTOs to further develop staff capabilities and build self-assurance mechanisms to continuously monitor RTOs' performance and outcomes.
This new webinar series, conducted over five days, will provide insights and best practices addressing all clauses of concern identified by ASQA.
By the end of the webinar week, you will walk away with the tools and the confidence to effectively manage compliance and lead your RTO's operation in 2021. Sample procedures, templates and case scenarios will be discussed throughout the week.
All live sessions will be recorded, and participants will have access to the videos for up to three months after the event.
#1 - ASQA's New Approach to Risk, Audits & Rectification 
#2 - Online Learning 
#3 - Trainers & Assessors 
#4 - Collecting Assessment Evidence 
#5 - Training & Assessment Strategies 

This webinar series contains 5x digital live webinar sessions.
Investment: $199.00 inc GST.  
Presenter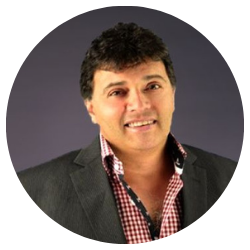 Javier Amaro - Director, Insources Group
Javier is the director and founder of Insources, a privately owned Australian training and consulting organisation. He has more than 17 years experience in the vocational and technical education world and has contributed to the Australian VET sector by designing and delivering more than 500 training programs to training managers, supervisors, facilitators, trainers, and assessors.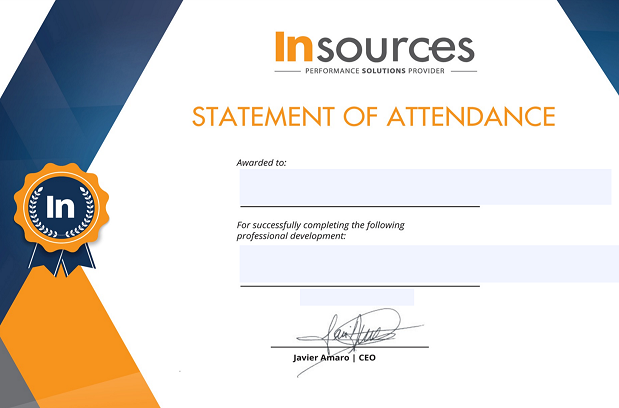 A Statement of Attendance is issued on completion of live event activities.
Note the video recording of the live event will be available to all participants for limited viewing time only within 7 days after the events.