On-Demand Teaching Online
Subscription
Overview
On-demand professional development for educators who want proven, actionable strategies to achieve a better teaching online experience - annual subscription!
You can start learning practical, proven strategies for teaching well online right now!
Looking for practical, proven PD to enhance your online teaching?
Wanting flexible PD that fits with your schedule?
Look no further! You can start learning practical, proven strategies for teaching well online right now.
Dr Deniese Cox from TeachingOnline.com.au has developed an exceptional suite of comprehensive teaching online professional development learnings especially for busy VET educators. Best of all, you are not locked into inconvenient webinar times. Instead, this content is presented in digestible pieces where you can dip in and out as time permits.
Rather than an A-Z course that everyone moves through in the same way, here you are in control of your own learning journey, engaging with the topics that are of most interest to you at different points in time.

The teaching online strategies you'll learn here are proven and practical. They're the result of a decade of hands-on experience and extensive formal study (Deniese has a Masters in online learning and a PhD in online VET). Most importantly though, Deniese is an active online VET researcher working with hundreds of learners and educators a year as she continues to investigate online teaching and learning. This means that everything you'll learn within this PD has been tested and refined to ensure it really does work for diverse VET educators and students alike (without destroying workload!).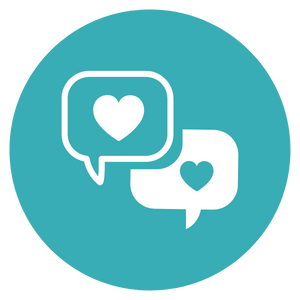 What subscribers' say
Join over 1,000 other VET educators who have engaged with these resources. Here's what some of them have said…
This PD changed my practice entirely. Not only do I now understand online, but my teaching has never been better!
Melissa, TAFE South Australia

Your content is amazing, I can't get enough of it.
Sarah, TasTAFE

Deniese's PD is inspired and inspiring – our educators are lucky to have access to this essential work.
Sharon, South Regional TAFE

I just watched the "thriving live online" video set and wow, this weeks class was the best I've ever experienced – my students are raving about the improvements.
David, North Metro TAFE

The model of on-demand training is brilliant. I'm getting so much value from being able to jump in whenever a quick half hour window pops up.
Pam, VET consultant

I can't believe how easy it was to rework our content to follow your recommended strategies. Our completion rates have gone through the roof. What I really love though is that our educators have never been happier to engage with PD – you make it so accessible with that on-demand format, and they know that every lesson is going to be good.
Gabrielle, Private RTO

Practical, insightful, brilliantly presented – a must have resource for all providers.
Harold, Vocational team leader

We've found it oh so easy to implement these learnings in our work with great results.
Gary, Corporate training manager

Strategies that get real results … engaged students, positive learning outcomes, happy educators.
Karen, Director of Online

This platform is an absolute lifeline for us out here in the trenches.
Dr J, Faculty Manager

Your on-demand content is amazing and exactly what our team needs right now!
Deborah, PD Manager

Deniese's content and coaching is second-to-none, we're now thriving online thanks to this PD.
Kate, L&D Manager (private RTO)
Presenter

Dr Deniese Cox - Founder, TeachingOnline.com.au 
Deniese is known as the go-to source for exceptional online teaching strategies that really are effective. Every research-driven strategy presented by Deniese in her PD has been extensively trialled, refined, and proven to work in a variety of VET settings by diverse educators and learners.
With extensive hands-on experience of her own in the online space, a Masters in online learning and a PhD in online VET, Deniese is ideally placed to help all educators and teams cut through the noise around teaching online.
Her ongoing research is what enables Deniese to continuously bring you the latest insights, and her commitment to developing practical strategies is what makes her PD really stand out.

VOCATIONAL TRAINING INCLUDING COMPETENCY-BASED TRAINING
Designing Training


Design the structure of the learning program
Develop program content
Prepare resources for delivery

Facilitating Training


Support and monitor learning
VOCATIONAL LEARNING
Supporting Learning


Establish the learning-facilitation relationship
Support and monitor learning
Maintain and develop the learning-facilitation relationship

Work-Based Learning


Establish effective work environment for learning