How to Determine & Manage the Amount of Training
Course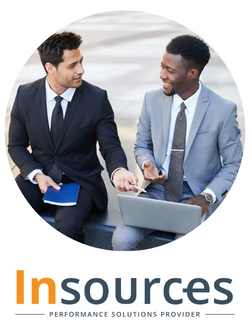 Determine the amount of training required for a particular training program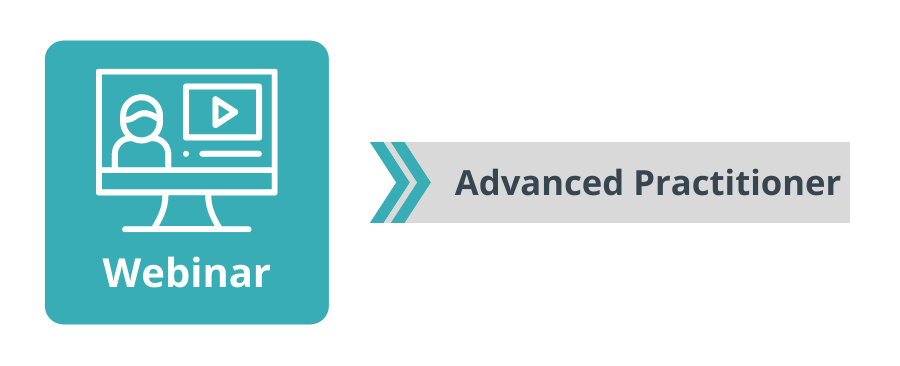 This webinar will help you to determine the amount of training required for a particular training program ensuring compliance and the integrity of the unit/qualification outcomes.
You will learn how to set up the learning journey for your learner's cohort based on their previous skills, knowledge and experience; your delivery approach, and the complexity of the course to be delivered, using the AQF Volume of Learning Indicators as a benchmark. 
By the end of the webinar, you will be able to construct a rationale to demonstrate compliance with clauses 1.1 and 1.2 of the Standards for RTOs for all your courses (shorter and longer durations). You will also have some flowcharts and forms ready to use in your RTO, and an Action Plan to measure the Impact of this course.
Webinar details
Date: Tuesday 25 October 2022 
Time: 12.30pm AEDT (Sydney, Melbourne)
Duration: 1.5 hours
Investment: $95.00 inc GST.
10% Discount! for VET PD Series subscribers - Use your Voucher Code when registering!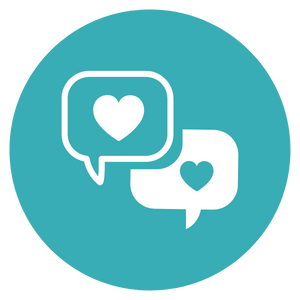 What participants' said previously when this topic ran
The webinar was very helpful & I gained clarifications on a lot of topics that were discussed. Overall, good delivery
I have attended a few webinars delivered by Insources Group Pty Ltd and have always found them very informative giving excellent tips for planning, designing & delivering units of competency
Presenter was clear & concise

Learning objectives

Understand regulatory requirements for setting course durations

Use the AQF Volume of Learning Indicators as a benchmark

Determine the amount of training required for each training product

Identify how learner's previous skills and experience affect the course duration

Document course duration in line with compliance requirements
Application objectives
Complete a quality review of the duration of your RTO's courses, within four weeks

Implement new techniques to determine the course duration of all training products

Use a quality control process to ensure consistent implementation of the amount of training for all students

Manage recording and reporting of amount of training across the training organisation
Impact objectives
Improve students' completion ratio

Reduce complaints from students about course duration

Improve compliance with the Standards for RTOs

Improve students' participation in training activities
Presenter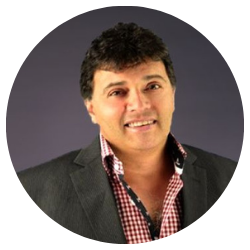 Javier Amaro - Director, Insources Group
Javier is the director and founder of Insources, a privately owned Australian training and consulting organisation. He has more than 17 years experience in the vocational and technical education world and has contributed to the Australian VET sector by designing and delivering more than 500 training programs to training managers, supervisors, facilitators, trainers, and assessors.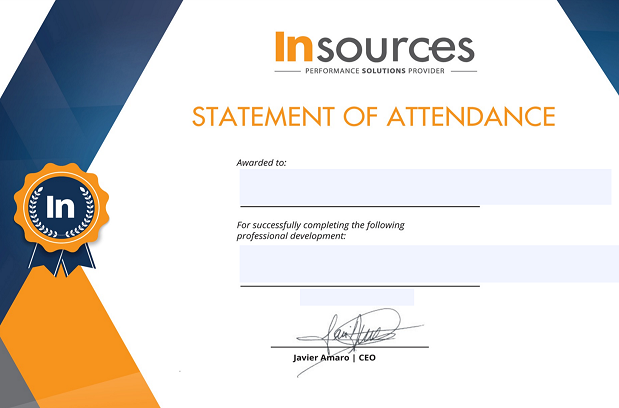 A Statement of Attendance is issued on completion of live event activities.
Note the video recording of the live event will be available to all participants within 7 days after the event for a viewing period of 14 calendar days.

Vocational Training including Competency-Based Training
 The Vocational Education & Training Sector

Work within the VET policy framework
Analyse and interpret the qualifications framework

Designing Training

Define the parameters of the learning program
Interpret learning environment and delivery requirements
Completion
The following statements are received when the course is completed:
| | |
| --- | --- |
| | Insources - Statement of Attendance |