Setting Students up for Success
Course

Ways to generate interest & raise energy in the room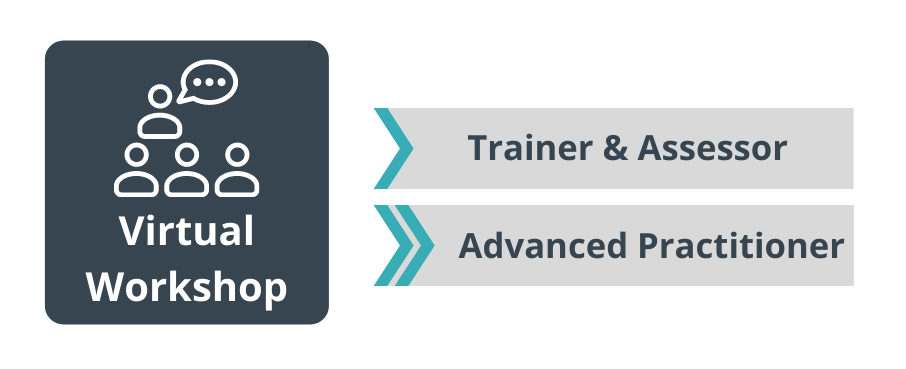 It really isn't hard to ensure successful learning outcomes for your students. It's simply about facilitating neuro-connections in learners' brains. Join Laurie Kelly from Brain Friendly Training in this webinar/workshop which is all about exploring concepts and providing you with ideas that you can transfer and use immediately in your training sessions, to build in and guarantee student learning success. It will be a practical and fast paced session of ideas generation, delivering activities and solutions to help create excellent results for your students.
Avoid learner overload! Ensure students 'experience' the learning, not just 'hear' content. Don't make this common mistake -- tell them and tell them and tell them, again and again ... and keep telling them what you have told them until they get it. Newsflash - they're not going to get it!
Training delivery must be Brain Friendly and Engaging to be successful. Too often trainers omit simple things from their delivery that can easily and quickly engage the brain, yet it's so simple and easy to do. Remember: one style of presentation does not fit all. Unfortunately about only 8% of learners actually learn primarily through the auditory sense. So, lecturing to, and talking at participants will not cut it. Your training, including your training environment, has to be "Multi-Sensory" if you want to maximise learning and knowledge recall. Trainers very often have content expertise gathered over many years of experience, and their inclination is to 'dump' this entire knowledge and expertise in a very short, time-restricted training workshop. Learner overload ensues. It becomes all about the Trainer downloading information NOT the learner absorbing the knowledge and filing it away for later, as needed. If you really want your training to have impact, then enjoy this webinar that reveals an integral Brain Friendly rule to follow. You'll also experience a wealth of ideas to keep them engaged and 'doing', not 'drowning'. Set them up for success, don't fail them for lack of brain-friendly delivery skills to truly make their learning experience brilliant and worthwhile.
Workshop details

Date: Wednesday 12 October 2022
Time: 10.30am AEDT (Sydney, Melbourne)
Duration: 1.5 Hours
Investment: $59.99 inc GST. 
10% discount! for VET PD Series subscribers - Use your Voucher Code when registering!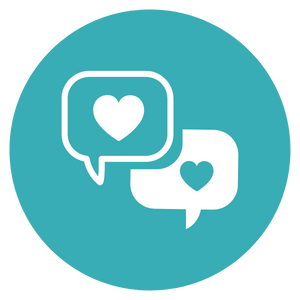 What participants' said previously when this topic ran
Engagement & practical strategies
Loved feeling like I was apart of the small group which is hard to do in a virtual setting
The presenter was passionate & encouraged engagement from participants
All was great for me. Thank you
New tips and tricks especially in the transition to more online learning - e.g. zoom interaction as opposed to face to face
Q&A was good & revisiting how to engage with different types of learners was great revision
Really appreciated this workshop and look forward to working with Laurie into the future
As a follow up, I engaged my team to watch the drawing video and the masking tape video and we were all inspired to learn more and change how we do things. Really inspiring!
Great job, enjoyed it
What's covered
You will learn ABOUT and how to USE the following:
How to ensure your students learn to create new neuro pathways for learning, not just consume your rhetoric
Understanding the importance of pattern finding and brain connections
Realising that immersion is key to learning; not just dipping here and there
Incorporating the senses in learning and their importance when laying down memory and recall opportunities
Utilizing an emphasis on VAKT packed into a range of activities, tips and strategies for learning
Additional ways to harness the use of smart phones and media
Organising discussion groups and the importance of chat buddies
Ways to generate interest and raise energy in the room
Learning whole body activities to capture their attention
Unpacking the Tactile learner and why they need to be catered for in classroom situations
Training delivery skills interwoven with engaging, brain targeted focus
The Presenter

Laurie Kelly
Laurie Kelly has been opening up the "mysteries of the mind" to trainers and educators from all walks of life around the world for most of his working life. He is a specialist in Brain-Friendly Training and Delivery Skills that engage. This has been his passion for over 30 years and his passion is drawn from his wealth of experience, his love for his subject and his ability to rekindle enthusiasm and passion in even the most tired Educator.
Recognised as a National and International Educator of Educators, he communicates his teachings to everyone at all levels, from CEO's to the people on the ground, whilst making it captivating, engaging, relevant and instantly transferable back into the workplace. Laurie is driven to improve the learning experience from a learner's perspective by making trainers more effective and impactful via enhanced & engaging delivery skills.
Laurie speaks both nationally and internationally on current knowledge of how the learning brain works to maximize the impact of teaching, and to create an openness factor in our approach to change and new learning. His experience in improving trainers' skills in engagement is vast – he is one of the most sought after presenters in his field.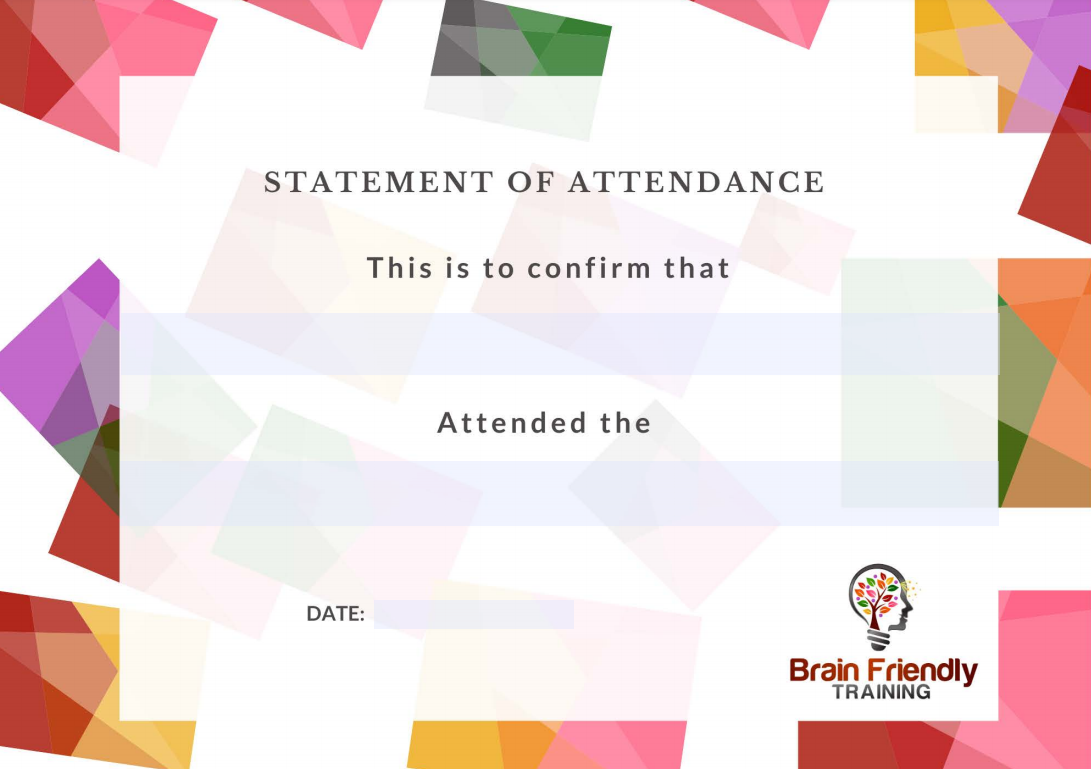 A Statement of Attendance is available for issue on completion of the event's activities. 
The recording of the live webinar will be available to participants for 30 days after the event.

VOCATIONAL TRAINING INCLUDING COMPETENCY-BASED TRAINING
Facilitating Training

Deliver and facilitate training sessions
Support and monitor learning
VOCATIONAL LEARNING
Supporting Learning

Interpret learning environment and delivery requirements
Establish the learning-facilitation relationship
Support and monitor learning
Maintain and develop the learning-facilitation relationship
Completion
The following statements are received when the course is completed:
| | |
| --- | --- |
| | Brain Friendly Training Statement of Attendance |