Making Virtual Training Memorable!
Course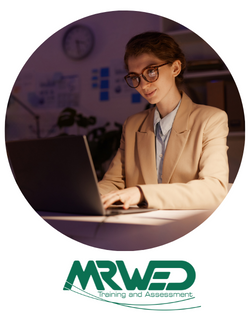 How to make your next virtual training session memorable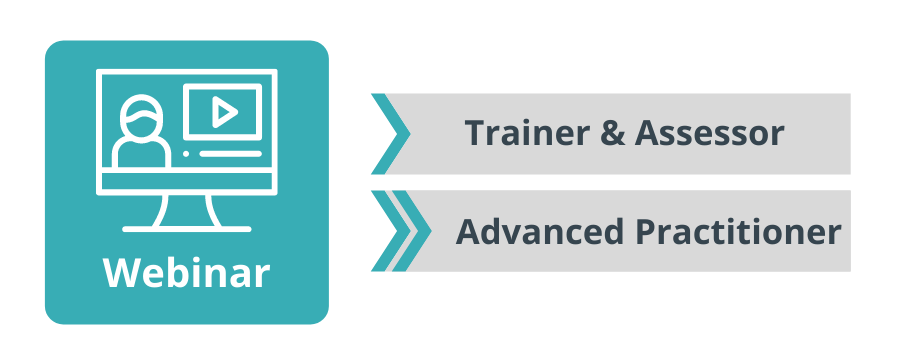 When not presenting face-to-face, your presence is reduced to a thumbnail on a screen, which means you have to work a little harder to attract and maintain the interest of your audience. Further to this, when delivering training virtually, you are competing with a highly distracting on-screen environment, so it is more difficult to keep your audience's focus on your key content. To cut through the noise, your virtual presentation needs to hook your audience from the start, keep them engaged throughout and deliver a highly memorable message to drive lasting retention.
This session explores how to attract and sustain the audience's attention by combining dynamic storytelling, high-impact imagery, meaningful interaction, and a host of relevant learning activities. Overall, the session will provide 15+ ideas for how to make your next virtual training session memorable.
Webinar details
Date: Thursday 16 June 2022
Time: 11am AEST (Sydney, Melbourne, Brisbane)
Duration: 1 hour
Investment: $55.00 inc GST.
10% Discount! for VET PD Series subscribers - Use your Voucher Code when registering!
Key outcomes
Outline how to use storytelling to attract and sustain attention 
Identify how to incorporate high-impact imagery to prime learners' brains and spike their attention 
Describe how to create meaningful interaction within virtual training 
Identify at least fifteen (15) ways to make virtual training more memorable

Marc Ratcliffe - CEO, MRWED Training and Assessment
Marc is a multi-award-winning trainer, author and education entrepreneur. He is the CEO and founder of MRWED Training and Assessment, a private RTO that specialises in Trainer Training. He is a strong advocate for "edu-tainment" and believes that learner involvement and fun are integral to student success. He continues to be an in-demand conference speaker and workshop facilitator, having presented at more than 50 conferences in a dozen countries in the past decade and was recently named as the winner of the "Best Training and Development Leadership" Award at the World Training and Development Congress.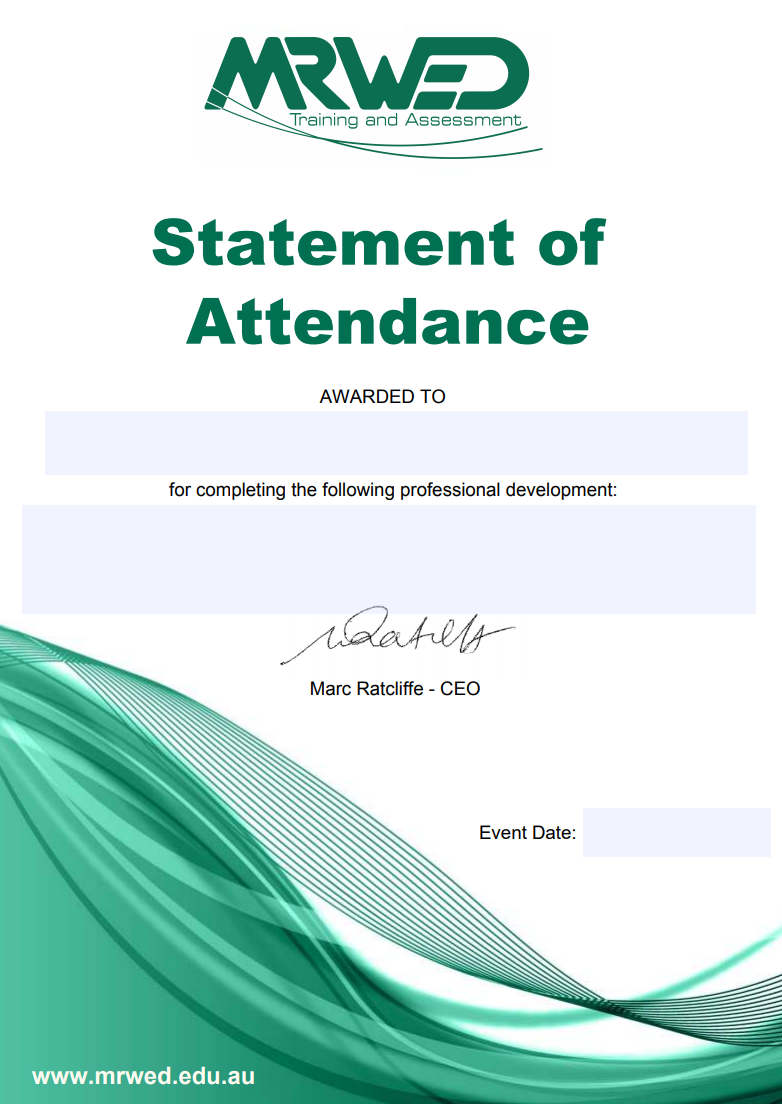 A Statement of Attendance is issued on completion of live event activities.
Note the video recording of the live event will be available to all participants within 48 hours after the event.

Vocational Training including Competency-Based Training
Designing Training

Interpret learning environment and delivery requirements
Design the structure of the learning program

Facilitating Training

Support and monitor learning
Completion
The following statements are received when the course is completed:
| | |
| --- | --- |
| | MRWED Statement of Attendance |