Third Party Evidence
Course
Confirming the appropriateness of the third party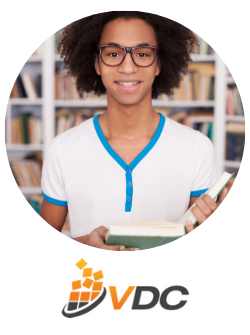 How are you maintaining the delicate balance of collecting high quality third-party evidence, without it becoming a burden on the third-party?
Third-party evidence is sometimes necessary when it's difficult to observe the skills or student work in action – but it raises some issues in practice.
This webinar is an extension of the webinar, 'Third party reports and assessment', and digs into practical examples of when to use third parties, how to structure the documentation and how to ensure the assessor is using the evidence to make the final judgement.
Webinar details
Date: Wednesday 6 October 2021 - Please note that registrations close the day prior to the live event.
Time: 12.30pm AEDT (Sydney, Melbourne)
Duration: 1 hour
Investment: $55.00 inc GST.
10% discount! for VET PD Series subscribers - Use your Voucher Code when registering!
Level
Introductory (new to the topic) - These sessions are aimed at practitioners that have a broad theoretical knowledge and practical experience of training and assessment. They operate independently and seek guidance when necessary. 
Audience
This session is ideal for new VET teachers who have responsibility for RPL as part of the teaching responsibilities. 
How third-party evidence might sit within assessment methodology
How to determine if the third party is the right person to provide evidence
Ensuring the collection of sufficient evidence
Framing marking guidance to support multiple evidence types
Learning Outcomes
At the end of this session, participants will have an understanding of:
Structuring documentation
How to extract high quality evidence from your third party
Confirming the appropriateness of the third party
Understand how to frame instructions
Presenters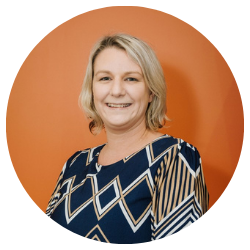 Sarah Phillips
Sarah has 16 years' experience in developing custom VET resources in the online and blended space. In this time, she has developed assessments for over 300 units of competency. Her passion for assessment best practice has grown over the last 10 years, delivering training on eLearning and assessment strategies across the country. Sarah has also designed dozens of full courses and has experience in all facets of end-to-end development.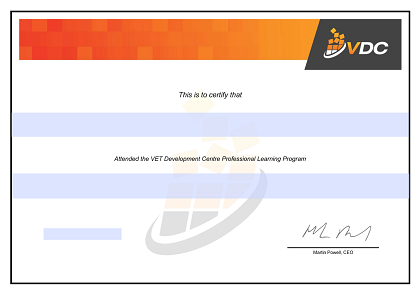 A Statement of Attendance is issued on completion of live event activities.
Note the video recording of the live event will be available to all participants within 7 days after the event.
Completion
The following statements are received when the course is completed:
| | |
| --- | --- |
| | VDC - Certificate of Attendance |