Evaluate - Thinking Skills & Tools
Course
Practical Digital Thinking Tools to engage all leaners
Supercharge your training workshops and engage your learners with thinking tools, improving critical thinking skills at the same time as the topic being covered. Use specific thinking tools to create a higher level of success, engagement and participation in training sessions, seminars, workshops and meetings.
In this webinar with Eric Frangenheim from Rodin Educational Consultancy, explore the EVALUATE cognitive level from Bloom's taxonomy of the Cognitive Domain. Use the 'Tournament Prioritiser' and 'DMM (Decision Making Matrix)' thinking tools.
Tools used this webinar - Use the 'Alpha Ladder' and 'KWL' thinking tools.
The first exercise/activity is completing a tool on a topic chosen. The second exercise/activity is where each attendee spends 5 minutes using that thinking tool on a topic of their choice, which they will have established at the start of the webinar.
In this manner, each attendee will practice two thinking tools per webinar, the first exercise/activity based on selected topics, and the second exercise/activity to practice by using both thinking tools to suit their own purpose.
Webinar details
Date: Tuesday 12 October 2021
Time: 2pm AEDT (Sydney, Melbourne)
Duration: 1 hour
Investment: $29.50 inc GST
10% discount! for VET PD Series subscribers - Use your Voucher Code when registering!
Thinking skills & tools
A thinking skill is determined by the task verb used in the question or activity. E.g., "Discuss this proposal, marketing plan, technique, solution". 'Discuss' is the thinking skill. Asking a good question is no guarantee that you will receive a good or thoughtful answer. However, if you link an appropriate thinking tool (a template or graphic organiser such as a SWOT Analysis), you are far more likely to receive a better response and develop greater engagement in your training sessions, seminars, workshops and meetings". E.g., 'Discuss your role within your organisation by using a SWOT Analysis'. 'Discuss' is the thinking skill. The 'SWOT Analysis' is the thinking tool.
Explanation of terms 
Bloom. Benjamin Bloom. Psychologist who in 1957, classified the way we process information. This is known as Bloom's Taxonomy of the cognitive Domain. This has since been updated.
Taxonomy. The classification of the different levels of Cognition or processing material.
Cognition. The way we think about or process data or stimuli. These are thinking skills which are identified by the task or focus verb/s.
Cognitive Domain. Areas of thinking about or processing data or stimulus. These are, from foundational to higher levels of cognition or higher-order thinking skills, as follows. Remember, Understand, Apply, Analyse, Evaluate and Design
Presenters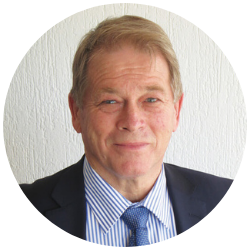 Eric Frangenheim - Principal Consultant, Rodin Educational Consultancy
Eric is a well-respected Australian author, education consultant and presenter with 47 years practical experience and a boundless energy and passion for teaching. Based in Queensland on the beautiful Sunshine Coast, Eric works across the education and corporate sectors to inspire and equip educators and business leaders with easy-to-implement and successful thinking tools for higher-order thinking.
His mission is to promote thinking in learning by sharing thinking tools to empower vibrant thinkers for life.
Eric has worked in hundreds of schools, staff rooms, uni lecture theatres, conferences and businesses and government departments throughout Australia and New Zealand and has also taught and presented in India, South Africa, Singapore, Indonesia, PNG, Abu Dhabi, USA and the Republic of Nauru.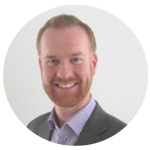 Phill Bevan - vetr Community Advisor
Phill is a seasoned VET expert, working with hundreds of public, not-for-profit, private and enterprise VET providers over the last two decades.
As an experienced advisor, Phill offers a wealth of practical understanding, knowledge and expertise across key RTO operating requirements. With real world application of all aspects of business, including strategic & business planning, marketing & development, technology implementation, risk management and WHS, Phill has demonstrated success in senior management roles across a range of business types and projects. As a qualified auditor, Phill has leveraged these skills in numerous enterprises to support issue identification and robust business improvement projects.


A Statement of Attendance is issued on completion of live event activities.
Note the video recording of the live event will be available to all participants for 30 days after the event.
Completion
The following statements are received when the course is completed:
| | |
| --- | --- |
| | Rodin Educational Consultancy - Statement of Attendance |