Delivering VET Online
Course
An understanding of the relationship between content, activity & assessment online
Successful online teaching is more than just virtual classrooms and chat forums. The skills involved in creating engaging content, meeting learner needs and giving students the leading role in their learning presents new challenges to teachers used to face to face learning.
Moving to online learning spaces brings new challenges in the way course materials are presented and broken down, the quality and nature of learning materials, how and when you assess and how to foster a sense of community among the cohort.
This webinar will take you through the thought process of planning and implementing your online course, taking advantage of the platforms available and knowing how to take your students on a learning journey rather than spoon feeding them content.
Webinar details
Date: Monday 2 August 2021 - Please note that registrations close the day prior to the live event.
Time: 12.30pm AEST (Sydney, Melbourne, Brisbane)
Duration: 1 hour
Investment: $55.00 inc GST.
10% discount! for VET PD Series subscribers - Use your Voucher Code when registering!
Level
Introductory (new to the topic) - These sessions are aimed at practitioners that have a broad theoretical knowledge and practical experience of training and assessment. They operate independently and seek guidance when necessary. 
Audience
This webinar is suited for VET teachers, trainers and educators, managers, team leaders and course designers/developers.
Planning for fully online delivery
Structuring self-paced with synchronous learning to make meaning
Planning content around solid assessment practices
The importance of feedback and support
Learning Outcomes
At the end of this session, participants will have an understanding of:
Tools for high level structure planning
An understanding of the relationship between content, activity and assessment online
Tools and strategies for synchronous and asynchronous engagement
Timing of delivery and feedback for optimum results
Presenters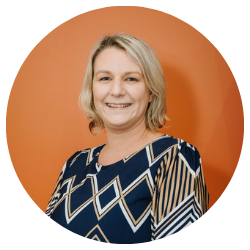 Sarah Phillips

Sarah Phillips is the Managing Director at Pop Education. In this role she manages and consults to a range of VET projects, specialising in the development of blended courseware for TAFE, universities, and industry in the area of blended training and assessment.
Sarah has been working in the VET industry since 2005 and in that time held positions in a range of settings across private, Learn Local and TAFE in the fields of eLearning and VET Assessment. She has also worked for the National VET eLearning strategy where she consulted on Strategic development with many industry and VET organisations.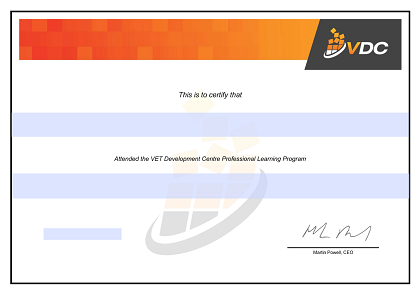 A Statement of Attendance is issued on completion of live event activities.
Note the video recording of the live event will be available to all participants within 7 days after the event.
Completion
The following statements are received when the course is completed:
| | |
| --- | --- |
| | VDC - Certificate of Attendance |