Volume of Learning Onsite
Course
How volume of learning is defined & the difference between supervised & unsupervised hours
Confused by volume of learning requirements?
Join Sarah Jones as she breaks down the essentials of Volume of Learning Onsite with this introduction to what volume of learning is and how it is calculated.
This intermediate level session will cover purchasing guides and nominal hours, as well as the difference between supervised and unsupervised hours. Hours will be explored in the context of onsite and blended delivery modes.
Webinar details
Date: Tuesday 18 May 2021 - Please note that registrations close the day prior to the live event.
Time: 12.30pm AEST (Sydney, Melbourne, Brisbane)
Duration: 1 hour
Investment: $55.00 inc GST.

 Book at least 7 days prior using the discount code  VDC-VOLUME  to receive a 10% discount.
20% discount! for VET PD Series subscribers - Use your Voucher Code when registering!
Level
Intermediate (build on your existing knowledge) Professional learning aimed at practitioners that have specialised theoretical knowledge and practical experience of training and assessment.
Audience
This webinar is suited for VET teachers, trainers and educators, frontline managers and senior managers.
Purchasing guides and nominal hours
Volume of learning — defining the scope of learning
Supervised vs unsupervised hours — the difference
Volume of learning requirements
Onsite learning hours — including onsite and blended delivery modes.
Learning Outcomes
At the end of this session, participants will have an understanding of: 
The relationship between purchasing guides and nominal hours
How volume of learning is defined and the difference between supervised and unsupervised hours
Volume of learning requirements for RTOs
The relationship between volume of learning and different delivery modes.
Presenters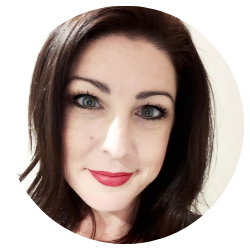 Sarah Jones

Sarah Jones has almost twenty years of experience within the VET sector. Sarah has been heavily involved in WorldSkills for the past sixteen years and has most recently held the position of Skill Competition Manager for the International Graphic Design Technology skill, and is a current National Assessment Adviser.
She runs her own business which focuses on learning and assessment development, quality assurance and online development of courses in VET and Higher Education.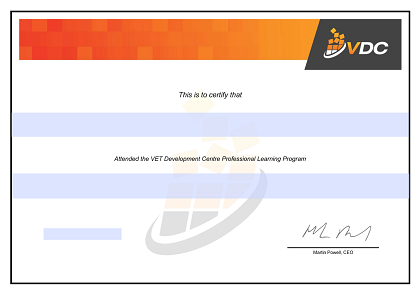 A Statement of Attendance is issued on completion of live event activities.
Note the video recording of the live event will be available to all participants within 7 days after the event.
Completion
The following statements are received when the course is completed:
| | |
| --- | --- |
| | VDC - Certificate of Attendance |