Designing Appropriate Assessments for AQF Levels
Course
Understanding on how to design assessments & frame questions to collect valid and sufficient evidence
Are your assessments meeting the AQF level requirements for your learners? There are many ways to conduct assessments, but is every method of assessment appropriate for all Australian Qualification Framework levels?
Join assessment expert, Kevin Ekendahl for this essential webinar to learn how you can make sure your assessments are meeting the AQF level requirements.
Kevin will explore some of the many options for conducting assessment and model how to select the most appropriate assessment methods for the AQF level.
Webinar details
Date: Friday 11 June 2021 - Please note that registrations close the day prior to the live event.
Time: 12.30pm AEST (Sydney, Melbourne, Brisbane)
Duration: 1 hour
Investment: $55.00 inc GST.

 Book at least 7 days prior using the discount code  VDC-DESIGN  to receive a 10% discount.
20% discount! for VET PD Series subscribers - Use your Voucher Code when registering!
Level
Advanced Professional learning aimed at practitioners that have in-depth knowledge and established skills to shape a team's training and assessment practice.
Audience
This webinar is suited for VET teachers, trainers and educators, assessors and managers.
The Australian Qualifications Framework (AQF) and what it means
How to interpret the AQF levels and applying the right level of complexity to your assessment
Methods of assessment – their pros and cons
Selecting appropriate methods of assessment
Asking the right types of questions for the AQF level
Assessment design for successfully collecting valid and sufficient evidence
Learning Outcomes
An understanding of the relationship between the Australian Qualifications Framework and the complexity required in assessment design.
Insight into the different methods of assessment and when they are best used.
Guidance on the most appropriate types of assessment to suit the AQF levels.
Understanding on how to design assessments and frame questions to collect valid and sufficient evidence.
Presenters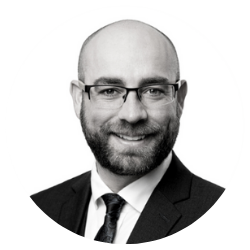 Kevin Ekendahl - CEO, Audit Express
Kevin has extensive experience working in senior management positions across the training and education sector. Having built and managed a registered training organisation, Kevin understands the importance of ensuring there is the right balance between growth and compliance. Prior to this Kevin worked in the advertising sales industry where he gained valuable skills in business development and marketing.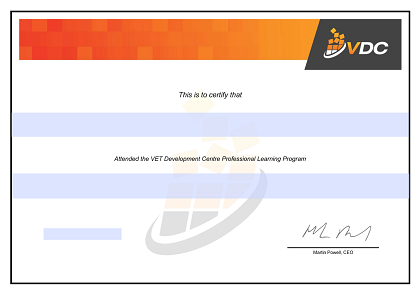 A Statement of Attendance is issued on completion of live event activities.
Note the video recording of the live event will be available to all participants within 7 days after the event.
Completion
The following statements are received when the course is completed:
| | |
| --- | --- |
| | VDC - Certificate of Attendance |