Internal Review - Live!
Course
Key considerations for providers when planning, implementing (& recovering) from internal reviews
Review in a day!
When you're a qualified & internationally certified auditor who has done hundreds of regulator audits & internal reviews over two decades, you've got a few war stories. We're taking our highly regarded "Live!" format to the next level with a full day coverage of how to do an internal review on your operations against the Standards for RTOs 2015.
Ever wonder what's happening inside the auditor's head?
Haven't got the $4,000+ starting fee to hire a consultant to assist with your internal review?
Join vetr Community Advisor Phill Bevan in these extended, practical, 4x interactive live sessions where you can witness an experienced auditor live & listen to what the auditor sees & what the auditor's thinking as reviews occur.
There'll be stories, fears, success, light bulb moments & more than a few panadol as RTO documentation is reviewed & audience questions covered live throughout.
Get into the zone with review terms, definitions & requirements at your own pace prior to the live session in our Systematic Monitoring Essentials video micro-learning short course, included as part of this event package.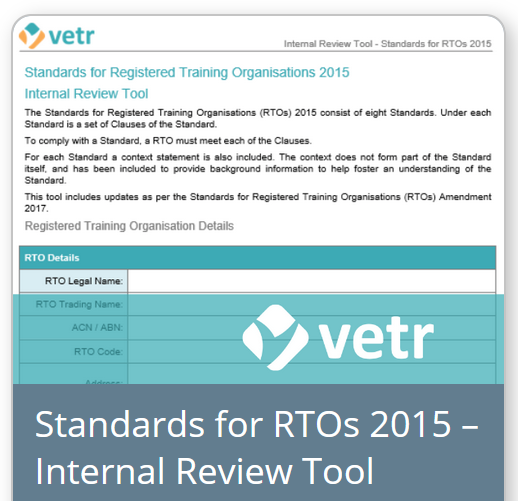 All attendees will also receive vetr's  Standards for RTOs 2015 – Internal Review Tool  prior to the session to be able to use this national resource in this and future internal reviews! Follow along, documenting your own provider internal review against the Standards & built confidence to lead internal reviews in future.
If you haven't done your internal review of provider operations yet in 2021, this session is not to be missed.
Event details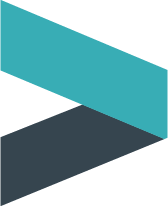 Systematic Monitoring Essentials digital short course, available immediately on registration, plus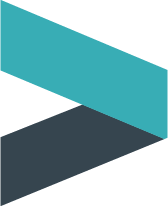 Standards for RTOs 2015 Internal Review Tool Template available immediately on registration, plus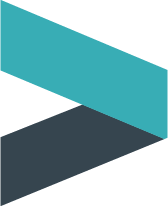 Full day live webinar event - Undertake your Internal Review live!
Date: Tuesday 3 August 2021
Time: 9am AEST (Sydney, Melbourne, Brisbane)
Duration: 6 hours - 4x 1.5 hour live sessions in this full day event
Investment: $195 inc GST. 
 $80 Discount! for VET PD Series subscribers - Use your Voucher Code when registering to pay $115 only!
What we'll cover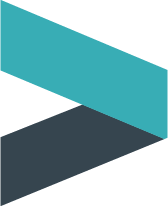 Standards for RTOs 2015 Requirements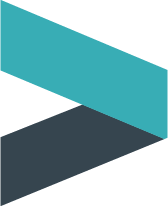 vetr's recommended internal review approach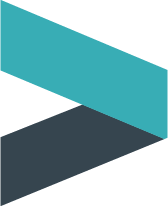 Examples of what's going wrong, with real audit examples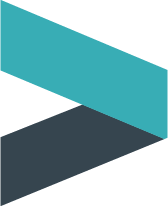 The top non-compliance issues found against all of the 8 Standards for RTOs, audit findings & how to rectify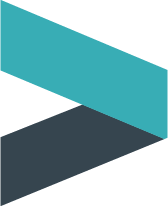 Key considerations for providers when planning, implementing & recovering from internal reviews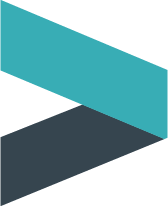 Undertake & document your own provider internal review on the day!


This session uses Slido - be ready with your second device!
Our Presenter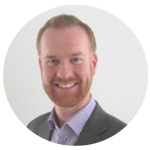 Phill Bevan is a seasoned VET expert, working with hundreds of public, not-for-profit, private and enterprise VET providers over the last two decades.
As a qualified auditor, Phill has leveraged these skills in numerous enterprises to support issue identification and robust business improvement projects. As an experienced advisor, Phill offers a wealth of practical understanding, knowledge and expertise across key RTO operating requirements. With real world application of all aspects of business, including strategic & business planning, marketing & development, technology implementation, risk management and WHS, Phill has demonstrated success in senior management roles across a range of business types and projects. 
Holding BSZ, TAA & TAE training package qualifications at Certificate IV and Diploma level, in addition to his Masters of Education with specialisation in competency based training, Phill has completed 200+ internal and external audit activities including supporting VET providers in 70+ ASQA regulator audits across six states.


 A Statement of Attendance is available for issue on completion of the event's activities. 
The recording of the live webinar will be available to participants for 60 days after the event.

What you said about our previous Live! series
Presentation & information given was very relevant & informative
Excellent concept. I am a teaching by action - learning by doing sort of person
One of the best webinars/RTO compliance sessions I have attended
I am extremely grateful for having been given this chance of attending another highly professional webinar
So direct, so calm, so easy to understand, non-judgmental
Phill has an easy to follow manner & gives clear explanations & demonstrations
Thanks for the positive & fun way that you present some very tricky topics
Talking through what he was thinking straight off the bat when he opened the documents was fantastic
Extremely grateful for having attended this outstanding and highly informative webinar, with Phill. Thank you vetr Team
Very detailed information on the topic
Clear & credible presentation of information
All of it was excellent. The examples used were very useful in the presentation to demonstrate key points
So glad I joined vetr & this learning community. Have recommended it to a friend who is new to the sector
The entire presentation was excellent & of great value.
Another excellent webinar & professional development activity. Thank you
Overall very well organised event
These sessions are always informative & the emphasis placed on real VET examples is refreshing!
The whole event was excellent. I gained fantastic information to assist me in my role in compliance - although I am somewhat daunted at the moment
Despite it being a 2 hour session, it went quickly which is a testament to the quality of the content & the presenter
Brilliant! Many thanks!
Another excellent session. Very informative & mapped against the Standards
I thought I had a sound grasp… until this session!!! I learnt so much
Excellent. So glad I attended. Thanks
It was interesting & the use of a live build example helpful
Thank you Phill for your outstanding presentation
Instructor ability to clearly articulate the subject material was excellent. The worked examples will be helpful for myself to implement our own simulated training environment
Really great stuff
Great examples, flowed well, interactive by answering questions on the fly
The best explanation I have heard & will be very useful to repeat
Thanks Phill, you cleared up some tricky areas. VET is constantly changing so this was an excellent refresher
Great examples & processes used. Great engagement with audience
Relevant content & examples
Completion
The following statements are received when the course is completed:
| | |
| --- | --- |
| | Statement of Attendance |