Developing Winning Learning Activities that Support Learning Transfer
Course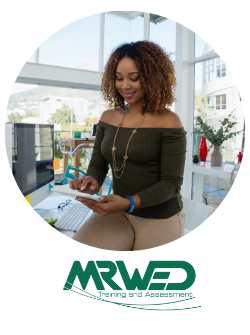 Develop & awareness of how to use training games to build enthusiasm & reinforce learning 
In most situations, a carefully selected game or activity will support the trainer in attracting and maintaining interest in their session. If they are not playing, they are straying, so it is important to find the ying and yang relationship between the content and supporting activities. Remember, games are not the antithesis of content. They help to challenge, reinforce, persuade, refocus and reassure participants.
This session provides thirteen (13) fun and engaging activities that can be used to support learning transfer.
Key Outcomes:
Develop an awareness of how to use training games to build enthusiasm and reinforce learning 
Build a toolkit of practical activities that can be used to engage participants 
Identify specific activities that can be used to support learning transfer
Enable greater control of sessions, through holding participant attention.
Webinar details
Date: Friday 30 July 2021
Time: 11am AEST (Melbourne, Sydney, Brisbane) 
Duration: 1 hour
Investment: $59.99 inc GST.

 Book at least 7 days prior using the discount code  MR-WINNING  to receive a 10% discount.
20% Discount for VET PD Series subscribers - Use your Voucher Code when registering!

Marc Ratcliffe - CEO, MRWED Training and Assessment
Marc is a multi-award-winning trainer, author and education entrepreneur. He is the CEO and founder of MRWED Training and Assessment and has been involved in the VET Sector for more than 25 years. Marc is a strong advocate for "edu-tainment" and believes that learner involvement and fun are integral to student success.
He continues to be an in-demand conference speaker and workshop facilitator, having presented at more than 50 conferences in a dozen countries in the past decade. He has also presented training-related workshops internationally in the UK, North America, Africa and Asia and is one of only two people in Australia certified to deliver Bob Pike's Train-the-Trainer Boot Camp, the world's most respected train-the-trainer program.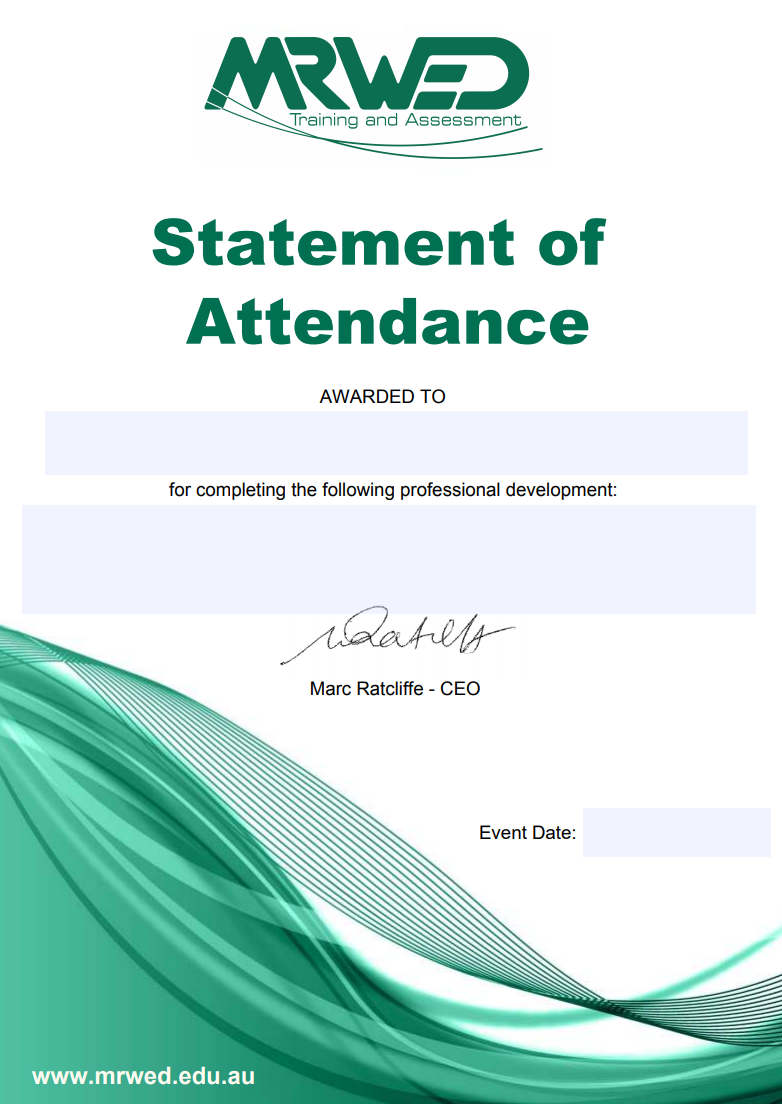 A Statement of Attendance is issued on completion of live event activities.
Note the video recording of the live event will be available to all participants within 48 hours after the event.
Completion
The following statements are received when the course is completed:
| | |
| --- | --- |
| | MRWED Statement of Attendance |