Strategic Planning
Course
Focus on leading & managing the strategic management process
This course introduces you to the theory and practice of strategic planning and management and optimising a firm's strategic choices. Throughout your study you will be asked to place yourself in the position of a strategic manager and to manage planning processes, collect data and use tools that support a firm's quest for a competitive edge and a strong relationship with customers.
To assist you meet this challenge, we will study in detail the various stages that make up the strategic management process and ensure you appreciate not only what occurs but how each step should be conducted to successfully achieve the firm's strategic purpose and goals.
While we will study how to establish a strategic management process and then guide it though standard activities during the formulation, implementation and evaluation stages, you will be required to appreciate how they will vary with different firms, different contexts and with the people involved. 
You will be expected and encouraged to go beyond the theoretical underpinnings to appreciate how strategic planning is more than a process, it has to be flexible and responsive to environmental turbulence and the specific needs of the firm and the stakeholders involved.
Five key strategy topics 
In partnership with The Institute for Working Futures, join this post-graduate level strategic planning course subject covering the latest in strategy theory and practice.
Strategic Planning Foundations
Strategic Analysis and Visioning
Strategy Formulation
Strategy Implementation
Strategy Evaluation & Control

Each topic has approximately 8 to 12 sessions. Study for each topic is suggested to be completed over a 2 week period. Up to 10 hours of activities, readings and further, deeper research is allocated each week during these 10 weeks of study with an additional 2 weeks provided for assessment. However, this can vary according to when, where and how intensively you wish to study.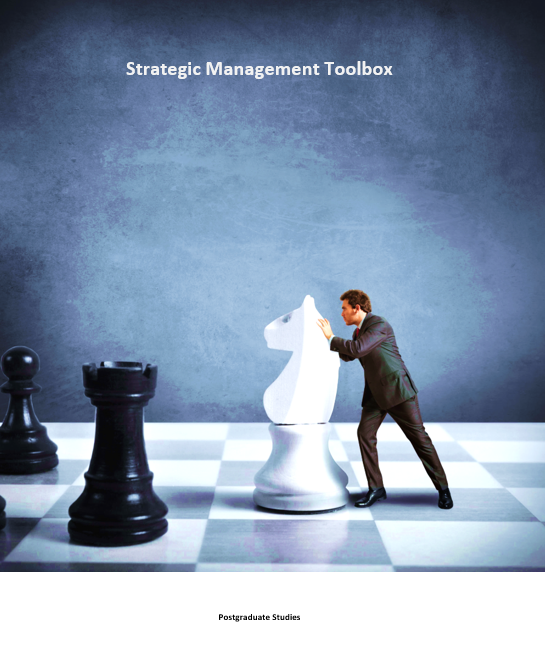 Resources Included: Working Futures Strategic Planning Toolbox - 60+ pages of strategic review & planning tools
Course details
Duration: 13 - 26 weeks
Study Load: 120 - 150 hours
Learning outcomes:
Assess critical academic thinking and contemporary approaches to the effective management of strategy formulation, implementation and evaluation at an organisational level
Investigate, analyse and synthesise information required to develop key statements that underpin a firm's strategic purpose and direction
Develop a strategic plan for a firm that includes a vision for the future supported by values, goals and key performance measures that demonstrably engage primary stakeholders, leverage the strengths and optimise opportunities for a firm to succeed in a defined environment
Investment:
$199.00 inc GST (Statement of Completion issued)

10% discount for VET PD Series subscribers - Use your Voucher Code when registering!
Here is the course outline:
Explore the theory and practice of strategic planning and management, focusing on leading and managing the strategic management process and optimising a firm's strategic choices.
Strategic Planning Foundations
Understand what strategic planning is and why it is essential, particularly for an organisation seeking to respond to the impact of disruption triggered in the macro-environment.
Strategic Analysis and Visioning
Identify the steps involved in the strategic management process and the internal and external forces that shape a firm's strategy.
Formulate your own strategic plan - the insights, knowledge, activities and tools to assist you develop the skills required.
Frame goals and objectives for the appropriate level of strategy execution in the organisation, set realistic measures (Key Performance Indicators) and plan for the resulting changes and challenges that will be required to achieve execution of the plan.
Strategy, Evaluation & Control
Manage strategy by establishing strategic controls to monitor attainment of the purpose and desired direction, while ensuring that the desired strategic outcomes for the agreed planning period are being met.
Are you planning to undertake formal assessment?
Completion
The following statements are received when the course is completed:
| | |
| --- | --- |
| | Statement of Completion |