Choose Your Own Adventure in H5P
Course
Teach decision-making skills in a different way!
There are many learning scenarios where students need to think about a situation and make a decision about what to do next. Traditionally this is often taught or tested in a role play situation. However, we are now moving more training online and need to teach these decision-making skills in a different way. The H5P Branching Scenario tool in H5P makes this possible. H5P is an interactive content authoring tool. Content can then be embedded on your Learning Management System (LMS), website or other online course.
The Branching Scenario tool is one of the more complex H5P tools and incorporates many other H5P content types into its capabilities, making it one of the most powerful tools on offer from this suite.
This practical session with presenter Kerri Buttery from VETNexus will take you through how to design a decision making scenario based on choices the student needs to make at different points in time. Not only will we go through the technical aspects, but also the learning design considerations and how to incorporate other graphic design and video tools to enhance the final product.
This session will discuss:
Navigating the branching scenario content type
Tips to be prepared
Using design & video tools
Processes to follow
Participant requirements: Participants will need to have their own H5P account to participate. This may be an institutional account installed through their own LMS or website, or alternatively a free trial account from https://h5p.com/ (if using Canvas, Blackboard or Brightspace) or https://h5p.org/.
Note: It is recommended that participants first complete the session "Introduction to H5P: The first step in creating interactive content" and "Intermediate H5P: The next leap in creating interactive content" or be familiar with navigating and using H5P. This is not an introductory session.
Webinar details
Date: Thursday 26 November 2020
Time: 12pm AEDT (Melbourne, Sydney)
Duration: 1.5 hours
Investment: $77.00 inc GST.

 Book at least 7 days prior using the discount code  CHOOSE  to receive a 10% discount.
Discount for VET PD Series subscribers - Use your Voucher Code when registering!
Presenter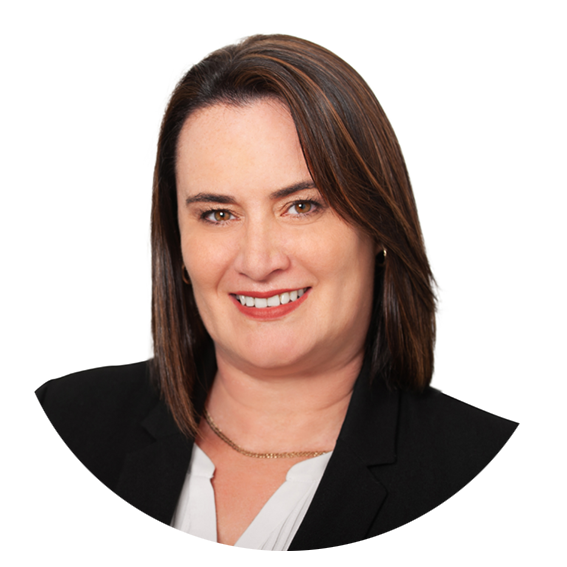 Kerri Buttery - Director, VETNexus
Kerri has worked in the Australian Vocational Education and Training sector for more than two decades.
In that time, she has undertaken roles such as trainer/assessor, RTO Compliance Manager, Senior Lead Auditor and has extensive experience as a VET compliance consultant including the delivery of professional development services through workshops, webinars, online courses and conferences.
Kerri also provides consulting services in the use of the Canvas LMS by Instructure to develop online courses. She is the Director of VETNexus and co-founder and partner of The VET Gurus.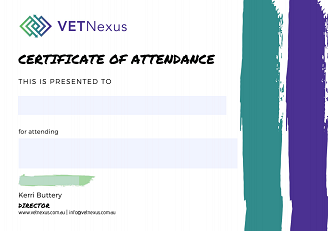 A Statement of Attendance is issued on completion of live event activities.
Note the recording of the live event will be available to all participants for 30 days after the event.
Completion
The following statements are received when the course is completed:
| | |
| --- | --- |
| | VETNexus Certificate of Attendance |