Digital Learning Day 2024
Course
Overview

Event details  
Date: Thursday 15 February 2024
Time: 9am - 4pm AEDT (Sydney, Melbourne)
Investment: Full day's events only $99.00 inc GST. 
 10% discount! for VET PD Series subscribers - Use your Voucher Code when registering!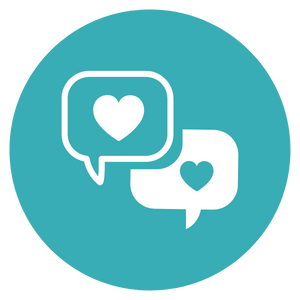 DLD2023 - What participants said...
Great organisation and informative sessions.
Great work everyone! I only got to watch 4 events live but all were great - panel was a great way to start thought provoking and challenging us to think about our practice and what we can achieve / how to approach new technology. Looking forward to watching all of the other session videos!
Thank you! It was fantastic!
I will definitely be registering for next year's Digital Learning Day. The range of topics was broad, there was plenty of choice for each session and the presenters were excellent.
Well done! I would like to know more about CPD points.
Overall a good program day - I wish I had understood a bit better what was to be covered so I could have got more people there.
It was a well run and very informative day. Thank you!
Thank you for providing such an opportunity that helps our professional and digital learning endeavour. Best wishes for the upcoming events. Cheers!!
Great day, hit all the sweet spots for me. Thank you so much.
The best part was…
Lots of small learning opportunities in lots of different formats, I will be even more grateful to receive the ones I was unable to attend and to re-read some information from those I did.
Aligning technology to learner outcomes Use Microsoft Sway to create interactive resources and Use Adobe express. They are easy to use and very useful. Presenters explained step by step clearly.
Great to watch passionate people talking about how tools are supporting students and supporting their work.
The variety of subjects on offer.
Loved the variety of topics and the opportunity to re-play or watch sessions that I couldn't join.
The promise that recordings will be available after the sessions - if multiple sessions were running at the same time, could watch another later.
A terrific source of practical skills and background knowledge. I really want to try Slido and Sway after their excellent presentations. Marc gave some inspiring ideas. Love that I can go back and watch the sessions I couldn't view live.
Learning what is out in the market and ways to use it.
The wide range of topics and some excellent presenters.
Learning how to present online more effectively.
Greater participation from industries and brilliant presenters.
Seeing/hearing industry experts discuss trends in and tools for engaging learners digitally. Engagement was a strong theme.
Every session provided useful information all presenters were really competent.
I really enjoyed the micro-qualifications session. Good points in the brain strain session on slide design too.
Online sessions and catch up recordings.
Doing so many areas on the one day.


 A Digital Learning Day 2024 Statement of Attendance is available for issue on completion of the event's activities. 
The recordings of live webinar sessions will be available to participants for 30 days only after the event.

VOCATIONAL TRAINING INCLUDING COMPETENCY-BASED TRAINING
The Vocational Education & Training Sector


Work within the VET policy framework

Designing Training


Design the structure of the learning program
Develop program content
Prepare resources for delivery

Facilitating Training


Prepare session plans
Deliver and facilitate training sessions
Support and monitor learning
VOCATIONAL LEARNING
Supporting Learning


Establish the learning-facilitation relationship
Support and monitor learning
Maintain and develop the learning-facilitation relationship
ASSESSMENT INCLUDING COMPETENCY-BASED ASSESSMENT
Prepare for Assessment


Determine the assessment approach

Plan and Design Assessment


Plan and prepare to conduct assessment
Customise assessment process
Design the assessment tool
Develop the assessment instruments
Develop the assessment tool

Conduct Assessment


Collect evidence in accordance with the assessment plan
Gather quality evidence