Master of Quality goes beyond theory & information sharing

This hands-on course will immerse you in the practical application of ASQA's self-assurance model.
By solving real-world problems and leading simulated teams, you'll learn to foster a culture of quality and compliance within your organisation's self-assurance approach. Become a true quality champion, armed with the skills and knowledge to lead, inspire, and drive real change.
Live session details
Session #1: Thursday 4 July 2024
Session #2: Thursday 11 July 2024
Session #3: Thursday 18 July 2024
Session #4: Thursday 1 August 2024
Session #5: Thursday 8 August 2024
Session #6: Thursday 15 August 2024
Session #7: Thursday 22 August 2024
Session #8: Thursday 29 August 2024
Session #9: Thursday 5 September 2024
Session #10: Thursday 12 September 2024
Duration: Each session runs for up to 1 Hour from 4pm AEST (Sydney, Melbourne, Brisbane)
Investment: $997 including GST. 
 10% discount! for VET PD Series subscribers - Use your Voucher Code when registering!
Presenter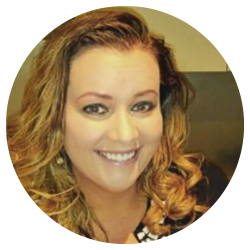 Carmel Guy - EDministrate
Carmel is a seasoned RTO consultant with a distinguished career in the VET sector.
With over 30 years of experience, she brings her profound understanding of the VET industry and vast experience from various RTO senior leadership roles to guide providers in their transformation journeys.
As an expert in self-assurance systems and processes, risk management, compliance, and educational quality, Carmel equips training organisations with the necessary tools and insights to grow and improve their self-assurance, helping them build sustainable businesses that can thrive in today's fast-paced and challenging regulatory and economic landscapes.


 A Statement of Attendance is available for issue on completion of the event's activities. 
The recording of the live webinar will be available to participants for 30 days after the event.

VOCATIONAL TRAINING INCLUDING COMPETENCY-BASED TRAINING
The Vocational Education & Training Sector


Work within the VET policy framework
Completion
The following statements are received when the course is completed:
| | |
| --- | --- |
| | EDministrate Statement of Attendance |