Webinar Bundle - Assessment in Action
Bundle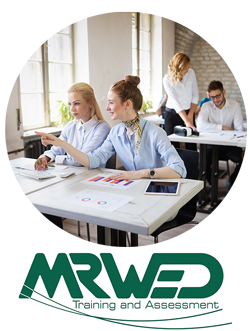 Assessment underpins the integrity of our VET system
The Assessment in Action webinar event series is aimed at supporting assessors and their RTOs in implementing effective assessment practices. Assessment underpins the integrity of our VET system and as such, it is important that we have robust systems and procedures in place that reflect the needs of industry, meet the requirements of the relevant training product/s and are consistent with the expectations of regulator.
These sessions have been carefully curated to provide a balanced view of how to maintain quality assessment practice within an RTO environment and have been selected in response to some of the major non-compliances found at audit around 'assessment'. The sessions offer an opportunity to seek both affirmation of current practice as well as a means of identifying areas of improvement and extension.
Aside from guidance and advice, each session will provide a range of comprehensive 'take-away' materials, such as fact sheets, bonus guides, MRWED light papers and templates to inform practice.
The event comprises the following sessions:
#1 - Mapping Assessment
#2 - Collecting Meaningful Evidence
#3 - Maintaining Industry Engagement
#4 - Validating Assessment
#5 - Understanding the Impact of Volume of Learning.
This webinar bundle includes 5x digital live sessions.
Investment: $199.00 inc GST.  

Marc Ratcliffe - CEO, MRWED Training and Assessment
Marc is a multi-award-winning trainer, author and education entrepreneur. He is the CEO and founder of MRWED Training and Assessment, a private RTO that specialises in Trainer Training. He is a strong advocate for "edu-tainment" and believes that learner involvement and fun are integral to student success. He continues to be an in-demand conference speaker and workshop facilitator, having presented at more than 50 conferences in a dozen countries in the past decade and was recently named as the winner of the "Best Training and Development Leadership" Award at the World Training and Development Congress.