Webinar Bundle - Assessment: Live!
Bundle
Twelve sessions in October - Watch as robust Assessment Tools are developed live!
Digital short course + live events bundle!
Watch live or replays available 
right through to the end of 2019!
This webinar bundle package comprises: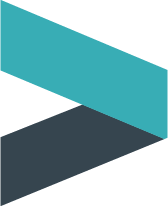 Assessment Essentials & Evidence Essentials digital video short courses included as your 'warm-up' activities (60 mins)
Plus...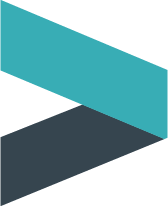 Twelve Live webinars:
As these webinars include live demonstrations, it is recommended that participants join the event on a large screen (computer / TV / projector) rather than handheld device.
Investment: $299.00 inc GST.   
$100 Discount! for VET PD Series subscribers. 
Use your Discount Code to register!


Group Discount
Have a group of 3 or more? Contact us to discuss discounted group rate.
With all sessions including practical examples, Tips & tricks for your assessment tools
& discussion of common regulator audit findings & feedback
What participants are saying after initial sessions...

Our Community Advisor - Phill Bevan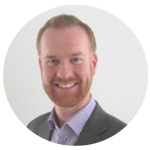 As a master assessor, Phill has undertaken tens of thousands of assessments with thousands of students in public, not-for-profit, private and enterprise provider contexts. As a qualified auditor, he has leveraged these skills in hundreds of internal reviews & regulator audits to support issue identification and robust assessment improvement projects.
Phill has two decades of Assessment Tool development experience including writing assessment tools for major enterprises - ASX listed companies, TAFE Institutes, Enterprise RTOs, University dual sector providers & major private colleges - as well as working with national VET publisher teams on assessment design, and technology providers on effective digital assessment practices. His work has been deployed with student cohorts in excess of 5,000 candidates using a single designed unit of competency tool.
Holding BSZ, TAA & TAE training package qualifications at Certificate IV and Diploma level, in addition to his Masters of Education with specialisation in competency based training, Phill is the author of vetr's Assessment Tools Templates Pack now in use with hundreds of VET providers nationally.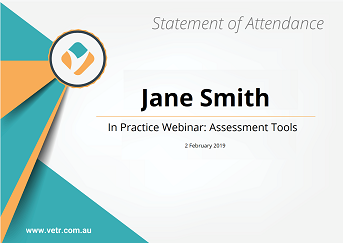 A Statement of Completion is issued on completion of the Assessment Essentials & Evidence Essentials digital short courses.
A Statement of Attendance is issued on completion of each of the live event activities.
Note the recording of each live event will be available to all participants through until 31 December 2019.