vetr uses a range of technology in the vetr portal to support live webinar events.
Crowdcast Webinar Solution
vetr uses the global Crowdcast live broadcast streaming solution for various live stream events, such as our Compliance over Coffee live shows!
Crowdcast allows us to stream live events direct to you in the vetr portal. But you can also watch events via your free Crowdcast access.
You do need to ensure you have access Crowdcast if it is being used for an event you have registered for.
The easiest way to handle this is to setup a password in your Crowdcast account - and we suggest use the same password as your vetr portal password.
When first registering for a vetr live webinar, you will receive a confirmation link and your email address will be used to setup your Crowdcast account.
We strongly recommend you setup a password on your Crowdcast account access.
When you are logged in to your Crowdcast account...
Open to top left menu: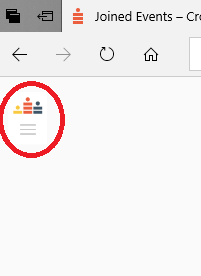 And then select "Settings"

In the settings area you can set your own password.

Setting your own password means that for all future events you will be able to login to the event using this password without needing to use the "Crowdcast Magic Link" feature to recover your access.
You may also wish to have your internet browser save these details so there is not the need to login on every occasion.
Slido - Audience Participation
vetr currently uses the Slido participation tool on a range of events, such as our Compliance over Coffee live shows.
Access is free and provides a range of features such as chat, polls, information sharing etc for our live audiences during webinars.
Watch this short video for further information on how to participate.
Partner Webinar Applications
vetr is also pleased to work with a range of fantastic partner organisations for various live events. These events are often run in the partner organisation webinar technology application. This might include Zoom, Zoom webinars, Go To Webinar, BigMarker and other leading applications. 
For partner details, webinar access arrangements are confirmed on registration, in the event tile for the specific event in the vetr portal and on the morning of the event. 
We look forward to seeing you on upcoming live events!