Learner Engagement - Brain Friendly Training
Subscription
Transform your training delivery – and the outcomes you achieve!
Gain instant access to this exclusive Laurie Kelly's Brain Friendly Training video package showcasing videos on how to effectively engage and excite learners! Learn the different tips, secrets, and techniques that will dramatically improve their learning environment and your teaching methods – full access to this package 2 immediately for one year!
Video Package 2 Overview
What time is lunch? In this set of videos, we will look at the principles of how to achieve Early Engagement with some good Framing Up activities, and how to build in the W.I.I.F.M (What's In It For theM) sales principle into your training. How to Hook 'em and get 'em open to learning.
Over 80 minutes of key strategies, tips and techniques.
Visual Overview
"What are we going to do?" Firstly, tell them in a different way. Give them the BIG picture. To truly engage learners from the start you need to give them the big picture and an overview. This video gives you a brain friendly alternative way of doing this, as opposed to the usual PowerPoint slide with the typed-up bullet point Expectations and Learning Outcomes. It is a powerful explanation of the journey on which this library of videos is going to take you.
Early Engagement Part 1
Are your students ready to learn? This first video clip on Early Engagement explains how important it is to get students mentally present and ready to learn. It talks about the five key states to assist the Brain to learn. The first few minutes of any workshop are essential to set the scene; in particular, you want to determine that this training will be different and exciting. You will then have the mental engagement of your learners.
Early Engagement Part 2
Get them early and get them quick! This second video on Early Engagement builds on part 1 and goes through several ideas which, when used in the first 5 to 6 minutes of your session, will grab both the learners' interest and curiosity so that they come mentally into the room and ready to learn instantly.
Keeping it Real Part 1
Make your training "Real, Relevant and Useful"! This is what people are hungering for from training and education. This principle of brain friendly training is vital for engagement and transfer into the workplace. It does have to be planned for, and then successfully implemented. There are three modules that suggest things you would need to do in the design phase — before the event, during the event and post the event — to achieve this. In this first module we will look at practical things you can do before the workshop to ensure great transfer of new skills back into the workplace.
Keeping it Real Part 2
Do it to make your training Real, Relevant and Useful! Model your training on good driver education. Training can't be just a talk-fest — it must be experienced to be understood. Be clear that your students need to 'experience', not just 'know', the theory for real and sustainable learning to occur.
Keeping it Real Part 3
Real-time transfer to make your training "Real, Relevant and Useful". The training has finished but the real learning is about to start. This module is about how you can set up support for the learner after the event. It is full of ideas that reinforce the learning and assist the learner to cement the information that they have learned in the formal training environment and then transfer this into their workplace.
Universal Experiences
Help your students 'get' new info! By telling a story, or using a metaphor, new knowledge will become more alive and impactful if it is built around a Universal experience that your students can relate to. As stated before with regards Brain science and adult Learning Principles — if we can link our teaching to previous learning or experiences, it can facilitate a quicker understanding of concepts, leading to more powerful retention. The use of Universals in our delivery is the wire that makes connections.
Conscious Convincers
Experience and feel the concepts! This is one of the most powerful teaching tools we have. Conscious Convincers (a) involve the student actually experiencing concepts within their own bodies first, (b) having a WOW experience and then, (c) being hungry and receptive to the theory. Be prepared to experience this yourself during this video, and have fun doing it.
About Laurie...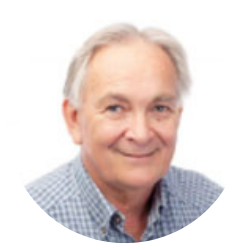 Laurie Kelly is a specialist in Brain-Friendly Training and Delivery Skills that excite and engage the learner. This has been his passion and area of expertise for over 30 years, and this focus is drawn from his wealth of experience, his love for his subject and his ability to rekindle enthusiasm and passion in even the most weary of Educators.
Laurie Kelly's primary aim is to make great Professional Development available to all trainers anywhere, at any time, through both his face-to-face training and a blended delivery online model. His Professional Development is about engagement and learning in a brain friendly way. He and his team endeavour to assist Trainers, Educators and Facilitators to understand the power of including current Neuro research in the delivery of their material, so that Learners learn quickly and the Learning sticks. Other groups offer Professional Development in assessment and validation - we offer exciting, fun and brain-based techniques that allow you to deliver any content in a brain friendly and engaging way, using simple, practical ideas that work. Your training will never be the same again.
Note that at the end of your first year subscription, you will receive an advisory for cancellation 30 days prior to auto-renewal of your subscription.