How to Demonstrate Trainers' Industry Currency?
Course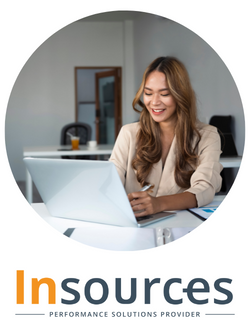 Identify strategies to record evidence of industry currency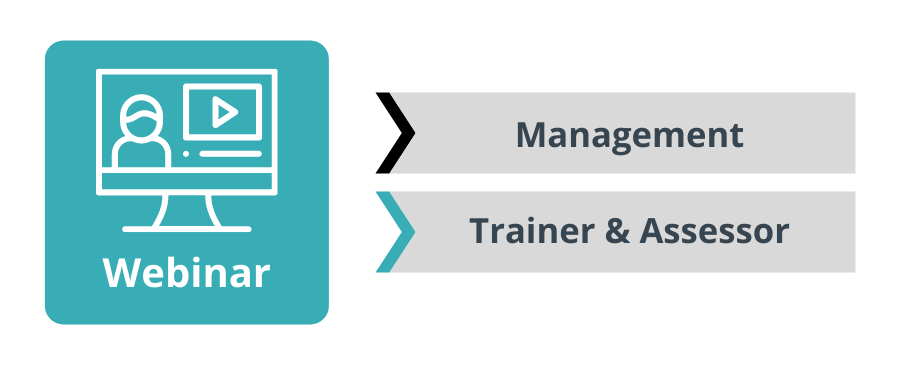 Under the Standards for RTOs 2015, training and assessment must be delivered only by trainers and assessors
who can demonstrate current industry skills directly relevant to the training and assessment being provided.
Providing evidence of trainers' industry currency, including their regular exposure to different workplaces and participation in workplace tasks have been proved to be challenging for most RTOs.
This webinar will provide you with ideas, processes and tools to plan, monitor and record trainers' industry currency.
Webinar details
Date: Tuesday 16 August 2022
Time: 12.30pm AEST (Sydney, Melbourne, Brisbane)
Duration: 1.5 hours
Investment: $95.00 inc GST.
10% Discount! for VET PD Series subscribers - Use your Voucher Code when registering!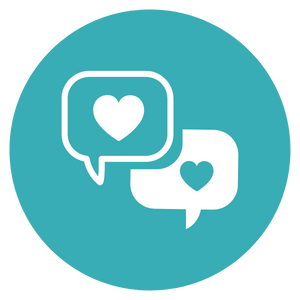 What participants' said previously when this topic ran
I have done many webinars with Insources and always find the topic very well presented and reliable, Javier always makes it easy to interact with when asking questions
I have attended a lot of webinars in the past, and this was a good experience
This webinar was interesting and informative with expert facilitation that allowed participants to discuss topics and share knowledge and ideas
It is exactly what I needed, thank you
Practical training that can be applied easily. The ability to ask question throughout the webinar and have a discussion was very helpful
Learning objectives

Understand what constitutes industry currency

Identify strategies to maintain industry currency

Identify strategies to record evidence of industry currency
Application objectives
Set a PD program to support trainers' industry currency within four weeks

Brief trainers and assessors about industry currency requirements within two weeks

Use effective record keeping tools to produce auditable evidence of industry currency
Impact objectives
Improve relevance of training to current industry practices

Improve trainer's satisfaction

Improve RTO's compliance status
Presenter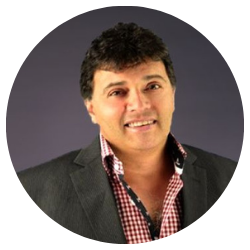 Javier Amaro - Director, Insources Group
Javier is the director and founder of Insources, a privately owned Australian training and consulting organisation. He has more than 17 years experience in the vocational and technical education world and has contributed to the Australian VET sector by designing and delivering more than 500 training programs to training managers, supervisors, facilitators, trainers, and assessors.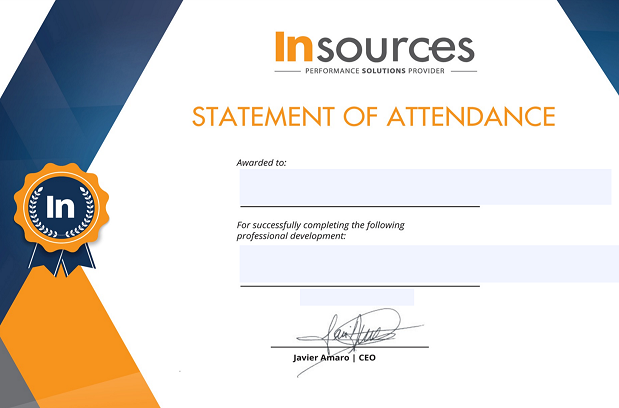 A Statement of Attendance is issued on completion of live event activities.
Note the video recording of the live event will be available to all participants within 7 days after the event for a viewing period of 14 calendar days.

VOCATIONAL TRAINING INCLUDING COMPETENCY-BASED TRAINING
The Vocational Education & Training Sector


Work within the VET policy framework
Completion
The following statements are received when the course is completed:
| | |
| --- | --- |
| | Insources - Statement of Attendance |