Evaluating Learning Programs
Course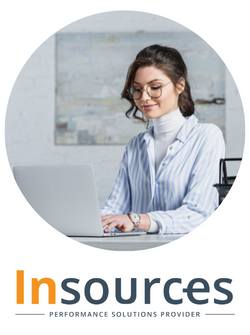 Review different methods to collect data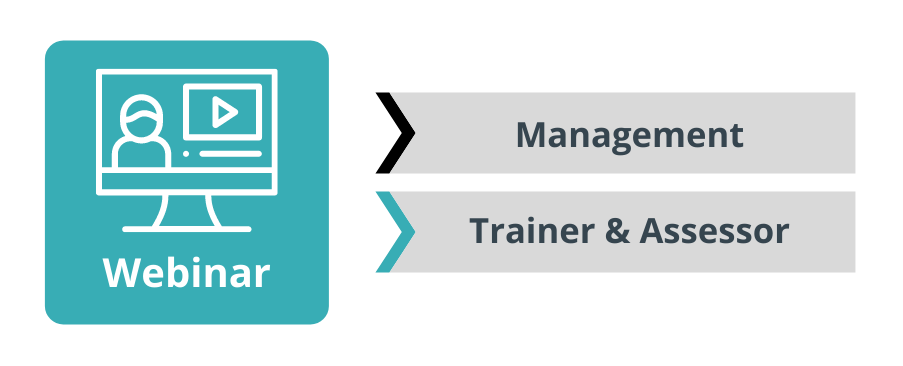 Currently, RTOs must complete Compulsory Quality Indicator Questionnaires to evaluate learning programs.
Are these Learner and Employer Questionnaires giving your RTO the necessary data for continuous improvement?
Evaluating quality drifted towards a strong paper-based compliance, but not anymore. ASQA's audit model is giving
a lot more weight to evidence of the students' learning journey (experience) and outcomes of training programs.
This session will discuss effective methods to evaluate training, how to prepare an appropriate data collection plan, effectively collect and analyse data, and most importantly, use the outcomes of the evaluation for continuous improvement. This session will introduce the chain of effect, using the five levels of evaluation (reaction, learning, application, effect and ROI).
The facilitator will provide examples of methods used to collect relevant data at different levels, and will provide advice about how these methods will help you to produce evidence for audit.
You will also receive a free copy of the ROI Methodology Guide.
Webinar details
Date: Tuesday 5 July 2022
Time: 12.30pm AEST (Sydney, Melbourne, Brisbane)
Duration: 1.5 hours
Investment: $95.00 inc GST.
10% Discount! for VET PD Series subscribers - Use your Voucher Code when registering!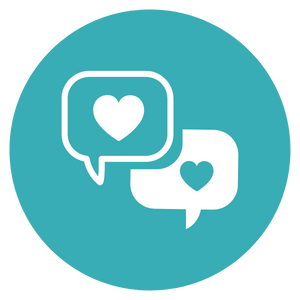 What participants' said previously when this topic ran
A good session
I particularly liked the way evaluation tools were linked to course design and analysis and also to RTO standards and ASQA expectations
In the future I would like a webinar where Javier addressed strategies for evaluating at Levels 3 and 4. It is important to evaluate at these levels but the problems seem overwhelming at times
Learning objectives

Understand the principles of training evaluation
Identify qualitative and quantitative data to be collected
Review different methods to collect data
Identify techniques to analyse data
Use a scorecard to present evaluation outcomes
Application objectives
Create a suitable data collection plan, within two weeks
Identify stakeholders for the evaluation process
Use data collection methods effectively
Use evaluation outcomes for continuous improvement
Impact objectives
Improve levels of student and employer satisfaction
Improve the effectiveness of the "continuous improvement cycle"
Minimise the time required to produce evidence for compliance
Presenter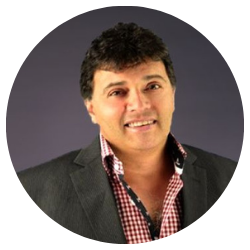 Javier Amaro - Director, Insources Group
Javier is the director and founder of Insources, a privately owned Australian training and consulting organisation. He has more than 17 years experience in the vocational and technical education world and has contributed to the Australian VET sector by designing and delivering more than 500 training programs to training managers, supervisors, facilitators, trainers, and assessors.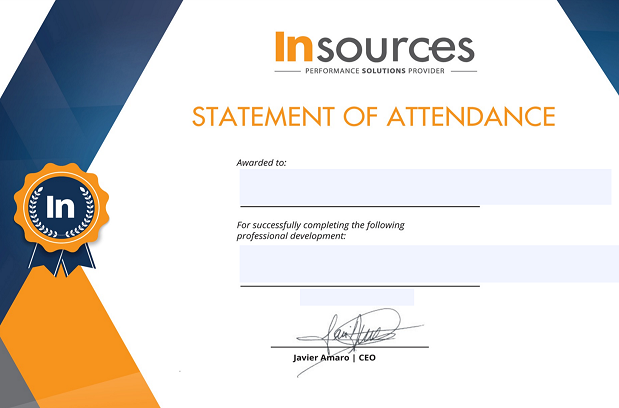 A Statement of Attendance is issued on completion of live event activities.
Note the video recording of the live event will be available to all participants within 7 days after the event for a viewing period of 14 calendar days.

VOCATIONAL TRAINING INCLUDING COMPETENCY-BASED TRAINING
Facilitating Training


Support and monitor learning
VOCATIONAL LEARNING
Supporting Learning

Support and monitor learning
Close and evaluate the learning-facilitation relationship

Language, Literacy & Numeracy


Evaluate effectiveness of learning support in addressing LLN requirements
Completion
The following statements are received when the course is completed:
| | |
| --- | --- |
| | Insources - Statement of Attendance |