Introduction to Creative Training Techniques
Course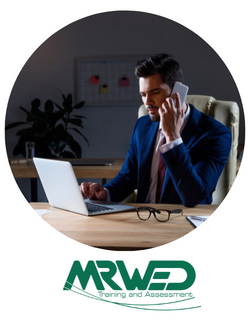 Key building blocks needed to develop your own creative training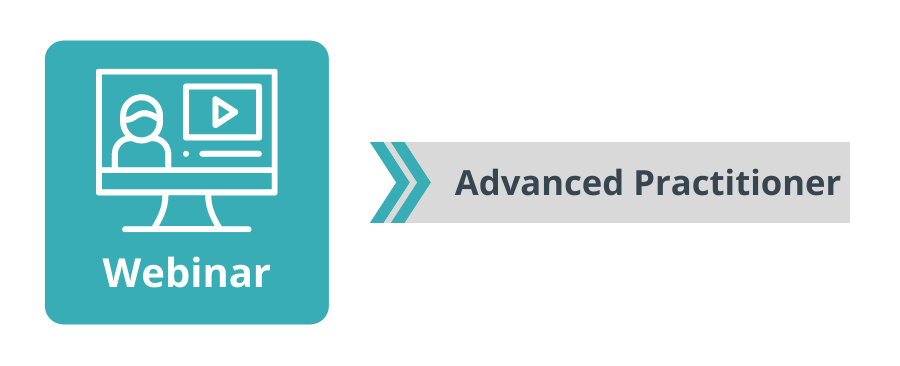 Would you like to free the prisoners of boring training and learn how to teach twice as much in half the time?
This webinar explores the origins of Creative Training Techniques© using the instructor-led, participant-centred approach pioneered by the Bob Pike Group, for which MRWED is the exclusive Australian Licensee. It will explain how to set your training up for success using three critical learning models and will highlight the key building blocks needed to develop your own creative training.
Webinar details
Date: Wednesday 7 December 2022
Time: 12pm AEDT (Sydney, Melbourne)
Duration: 1 hour
Investment: $55.00 inc GST.
10% Discount! for VET PD Series subscribers - Use your Voucher Code when registering!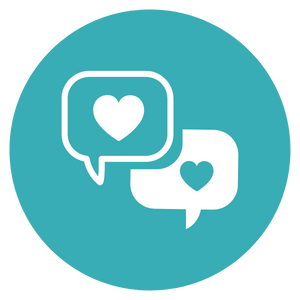 What participants' said the last time this topic ran
Very clear & some very handy tips throughout
It got us excited about the training used to be and no longer is
New learning, reinforcing current training techniques
A very well presented webinar which is very topical in the current circumstances
I love the way that everything is explained, we are not just talked at or told you 'must' but provided useful & relevant tools
I appreciate that these events are available
Key outcomes
Identify the benefits of using Creative Training Techniques
Explain how the instructor-led, participant centred approach differs from other training approaches
Describe how to use the learning models of CIO, CPR and EAT to underpin training
Discuss the key building blocks for developing creative training

Marc Ratcliffe - CEO, MRWED Training and Assessment
Marc is a multi-award-winning trainer, author and education entrepreneur. He is the CEO and founder of MRWED Training and Assessment, a private RTO that specialises in Trainer Training. He is a strong advocate for "edu-tainment" and believes that learner involvement and fun are integral to student success. He continues to be an in-demand conference speaker and workshop facilitator, having presented at more than 50 conferences in a dozen countries in the past decade and was recently named as the winner of the "Best Training and Development Leadership" Award at the World Training and Development Congress.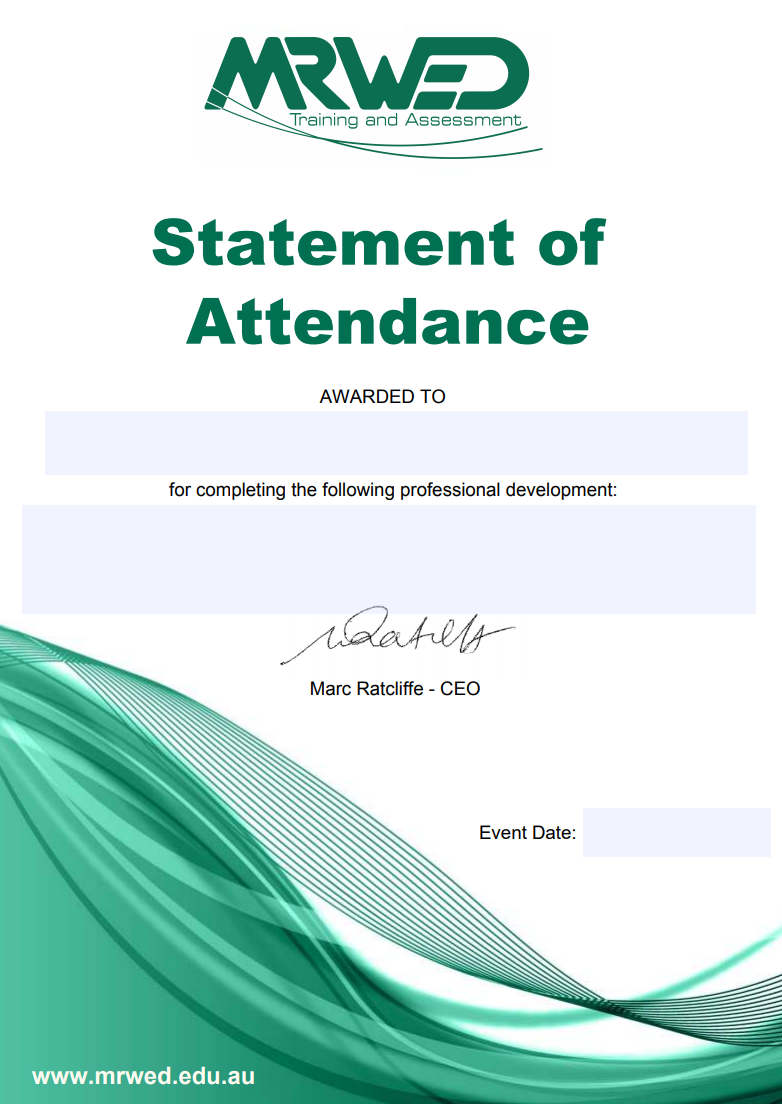 A Statement of Attendance is issued on completion of live event activities.
Note the video recording of the live event will be available to all participants within 48 hours after the event.

Vocational Training including Competency-Based Training
Facilitating Training

Deliver and facilitate training sessions
Support and monitor learning
Vocational Learning
Supporting Learning

Establish the learning-facilitation relationship
Support and monitor learning
Completion
The following statements are received when the course is completed:
| | |
| --- | --- |
| | MRWED Statement of Attendance |