Monitoring Third Party Agreements
Course
Reduce the risk of non-compliance
Would you believe that approximately 4,000 Australian RTOs have developed a total of around 25,000 Third Party Agreements with external providers of products and services! Now that's a risk that needs managing.
I can remember buying my first Apple Computer in 1986 – everything in it was made by Apple! the hard drive, the screen, the keyboard – everything!
Gone are those days, but RTOs can still achieve the same quality of training and assessment outcomes and reduce the risk of non-compliance through the support of good third-party providers.
Join with me in this webinar to discuss how RTOs can monitor their third party agreements to feel self-assured and confident that the third party continues to be accountable for assisting RTOs to meet their responsibility in meeting stakeholder needs. And yes, and in case you are interested, that 1986 Apple computer still works!


Webinar details
Date: Thursday 25 November 2021
Time: 3pm AEDT (Sydney, Melbourne, Brisbane)
Duration: 1 hour
Investment: $55.00 inc GST.
20% discount! for VET PD Series subscribers - Use your Voucher Code when registering!
Presenter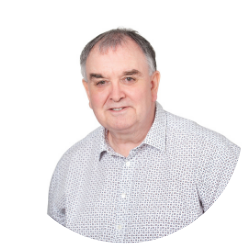 John Price

John started his career in education and training over 40 years ago. He became a TAFE Queensland Professional Development Coordinator and mentored many new TAFE teachers through their Diploma in Technical and Further Education. He left TAFE in 1987 and in conjunction with InPrint Limited, one of Australia's finest printers, established Australia's first high technology training centre in industry for printing and graphic arts in 1988.

Since then he has assisted hundreds of organisations to gain registration as an RTO against the training standards established in the 1990s through to today, and regularly assists RTOs to maintain compliance of their quality system through internal auditing and in-house professional development. He currently presents workshops nationally and internationally on a range of professional development topics to assist trainers and assessors to maintain their current skills and knowledge in vocational teaching and learning. These topics include: Systematic validation of assessment; developing assessment tools, internal auditing, trainer and assessor currency, engaging with learners; and developing efficient and effective RPL assessments. He is a co-founder and partner of The VET Gurus.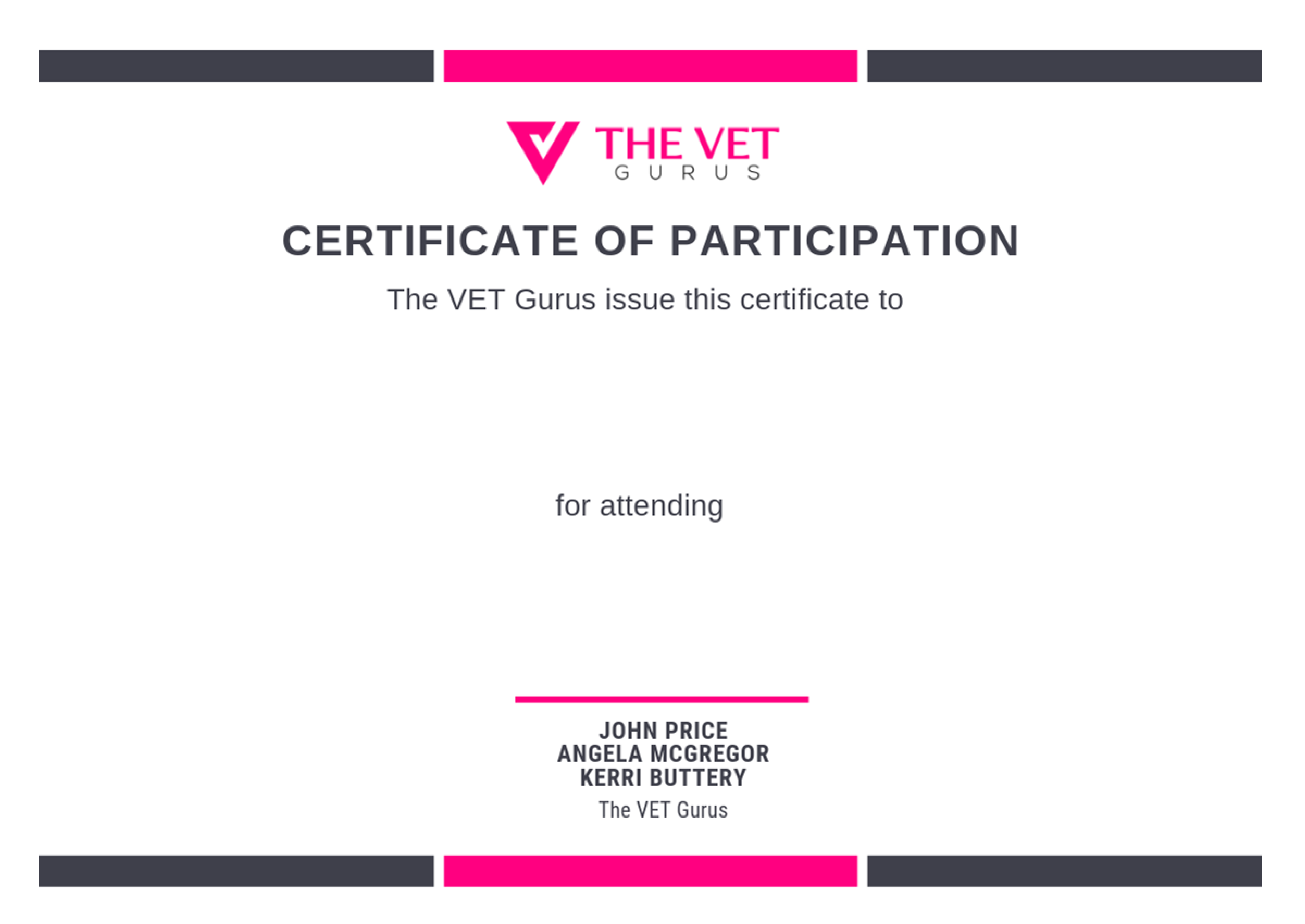 A Statement of Attendance is issued on completion of live event activities.
Note the recording of the live event will be available to all participants for 30 days only after the event.
Completion
The following statements are received when the course is completed:
| | |
| --- | --- |
| | The VET Gurus Certificate of Participation |