End of Year AVETMISS Reporting for Skills First
Course
Confidence in preparing for end of year reporting
Are you prepared for your end of year AVETMISS reporting? Avoid end of year stress by knowing what your obligations are ahead of time and getting systems and processes in place to make it run smoothly.
Join Chris Enright for this one-hour webinar to learn how you can confidently approach your end of year reporting obligations. This fast-paced webinar will provide an overview of the AVETMISS reporting obligations, and looks at how we can identify potential discrepancies in our data and discusses strategies for reducing errors and dealing with errors/rejects.
At the end of the session, participants will understand the processes for identifying and dealing with warnings, errors and rejects, how to navigate SVTS including reporting functionality and how to implement internal monitoring systems to track data quality.
Webinar details
Date: Tuesday 19 November 2021 - Please note that registrations close the day prior to the live event.
Time: 12.30pm AEDT (Sydney, Melbourne)
Duration: 1 hour
Investment: $55.00 inc GST.
10% discount! for VET PD Series subscribers - Use your Voucher Code when registering!
Level
Introductory (new to the topic) - These sessions are aimed at practitioners that have a broad theoretical knowledge and practical experience of training and assessment. They operate independently and seek guidance when necessary. 
Audience
This session is ideal for new VET teachers who have responsibility for RPL as part of the teaching responsibilities. 
Understand our reporting obligations
Identifying and dealing with warnings/errors/rejects
Monitoring approach to data quality
Preparing for end of year reporting
Learning Outcomes
At the end of this session, participants will have an understanding of:
Confidence in preparing for end of year reporting
Understanding how to identify and deal with warnings, errors and rejects
Navigating SVTS including reporting functionality
Implementing internal monitoring systems to track data quality
Presenters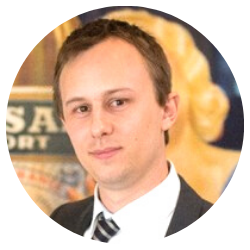 Chris Enright
Chris has more than 15 years' experience in the Education and Training sector, assuming key leadership roles, driving business improvement and development for numerous respected companies. Chris has extensive experience in the VET sector with a strong focus on the Skills First contract. Chris is also the Board of Governance's Chair for Carringbush Adult Education, a not-for profit training organisation in Melbourne's inner East.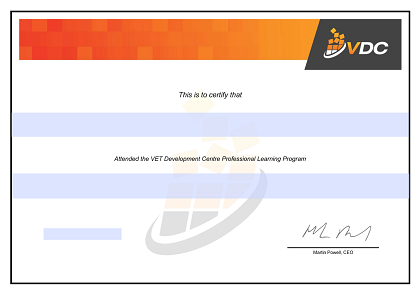 A Statement of Attendance is issued on completion of live event activities.
Note the video recording of the live event will be available to all participants within 7 days after the event.
Completion
The following statements are received when the course is completed:
| | |
| --- | --- |
| | VDC - Certificate of Attendance |