Effective Industry Engagement Strategies
Course
Make informed decisions about the best engagement strategy for the RTO
Engaging with industry effectively is an often misunderstood and daunting part of the Standards for RTO's. But it doesn't have to be.
Liz Grigg brings her extensive industry engagement experience to this refreshing webinar on Industry Engagement. Join her as she challenges preconceptions and misgivings to build your confidence and understanding of what Industry Engagement means and the best approaches to take for your RTO.
This interactive session will revisit a range of information surrounding effective industry engagement strategies along with compliance requirements. There will be a session agenda, but the focus of each topic will depend on the collective knowledge of the group! This collective knowledge will be measured using polls so be ready to take part in a different webinar experience.
You'll leave prepared to upgrade your Industry Engagement with the best strategies and approaches, and all your questions answered. practices.
Webinar details
Date: Wednesday 13 October 2021 - Please note that registrations close the day prior to the live event.
Time: 12.30pm AEDT (Sydney, Melbourne)
Duration: 1 hour
Investment: $55.00 inc GST.
10% discount! for VET PD Series subscribers - Use your Voucher Code when registering!
Level
Introductory (new to the topic) - These sessions are aimed at practitioners that have a broad theoretical knowledge and practical experience of training and assessment. They operate independently and seek guidance when necessary. 
Audience
This session is ideal for new VET teachers who have responsibility for RPL as part of the teaching responsibilities. 
Requirements of the Standards for RTOs 2015
Strategies for engagement
Deciding on effective options
Evidence requirements
Q&A
Learning Outcomes
At the end of this session, participants will have an understanding of:
Understanding of industry engagement requirements
Knowledge to make informed decisions about the best engagement strategy for the RTO
Opportunity to ask questions around engagement activities
Presenters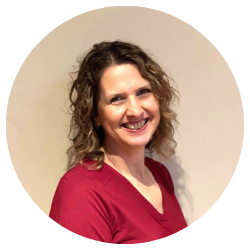 Liz Grigg
Liz Grigg is an innovative teacher with over 20 years' experience delivering VET programs in both metropolitan and regional areas. Her work with industry and validation processes ensures her students receive the skills and knowledge required by employers, whilst keeping herself current with latest industry trends.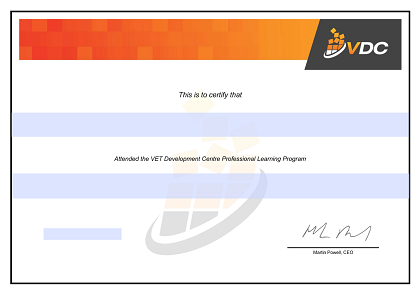 A Statement of Attendance is issued on completion of live event activities.
Note the video recording of the live event will be available to all participants within 7 days after the event.
Completion
The following statements are received when the course is completed:
| | |
| --- | --- |
| | VDC - Certificate of Attendance |