Quality Assessment & Learning Resource Mapping
Course
How mapping assessments & learning resources contributes towards quality assurance
Wondering how assessment mapping can help your RTO meet the regulatory requirements and the needs of learners?
Join this informative and practical webinar to learn how mapping learning resources and assessments can be used to provide an overview of the skills and knowledge contained in each unit of competency.
Effective mapping ensures everything gets covered and provides a balance of assessments across different learning areas.
It also gives us assurance that our teaching and learning has addressed all components of the unit of competency to allow learners to meet the requirements of that unit.
This webinar helps you get the most from mapping, and will provide you with an understanding of how you can demonstrate that your RTO is assured that your assessments and learning resources meet all the requirements specified in the relevant training package or VET accredited course.
Webinar details
Date: Tuesday 10 August 2021 - Please note that registrations close the day prior to the live event.
Time: 12.30pm AEST (Sydney, Melbourne, Brisbane)
Duration: 1 hour
Investment: $55.00 inc GST.
10% discount! for VET PD Series subscribers - Use your Voucher Code when registering!
Level
Introductory (new to the topic) - These sessions are aimed at practitioners that have a broad theoretical knowledge and practical experience of training and assessment. They operate independently and seek guidance when necessary. 
Audience
These sessions are for assessors and assessment designers
Why we map our assessments and learning resources
How do RTOs document their mapping
How does the mapping process contribute towards quality assurance
Setting up easy templates for your mapping
Insights to mapping from an auditor
Learning Outcomes
At the end of this session, participants will have an understanding of:
Insight into the advantages of making assessment design and mapping iterative processes
Understanding of how teaching and learning is enhanced through effective mapping
Understanding of how mapping assessments and learning resources contributes towards quality assurance
Presenters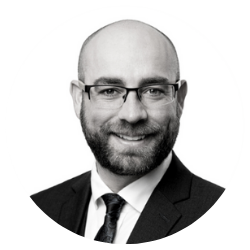 Kevin Ekendahl - CEO, Audit Express
Kevin has extensive experience working in senior management positions across the training and education sector. Having built and managed a registered training organisation, Kevin understands the importance of ensuring there is the right balance between growth and compliance. Prior to this Kevin worked in the advertising sales industry where he gained valuable skills in business development and marketing.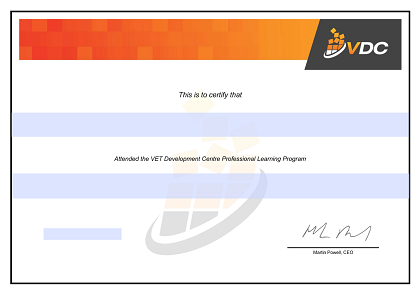 A Statement of Attendance is issued on completion of live event activities.
Note the video recording of the live event will be available to all participants within 7 days after the event.
Completion
The following statements are received when the course is completed:
| | |
| --- | --- |
| | VDC - Certificate of Attendance |