How to Add a Course to your Scope of Registration
Course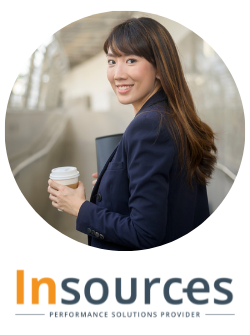 Learn the internal processes, the application requirements, & manage the risks associated with scope of registration
Your scope of registration defines the training products your RTO is approved to deliver and assess. Changes to the RTO scope of registration require an application to the regulator completed through asqanet. There are some internal processes to be completed before you apply to add courses to your scope of registration. Some of this evidence will be required during the application process, but some evidence is expected to be recorded as part of your RTO's normal operations, and will be the subject of future audits.
This webinar will provide you with skills, knowledge and processes to add and delete new courses to your current scope of registration.
Webinar details
Date: Tuesday 2 November 2021 - Please note that registrations close the day prior to the live event.
Time: 12.30pm AEDT (Sydney, Melbourne)
Duration: 1.5 hours
Investment: $95.00 inc GST.
10% Discount! for VET PD Series subscribers - Use your Voucher Code when registering!
Learning objectives

Identify when a new training product requires the addition of a unit, skill set, or qualification into your scope of registration
Understand the internal steps required before completing an application to add a course to the scope of registration
Identify evidence requirements to complete the application online (asqanet).
Determine the quality control process required prior to completing the application
Application objectives
Create a procedure to initiate the process to add to the scope
Identify when extra evidence is required to be submitted
Manage compliance risks for the new course
Update internal records in line with the Standards for RTOs
Impact objectives
Minimise time required to add courses to scope of registration
Reduce the cost of applying to add to the scope
Improve compliance outcomes of your RTO
Presenter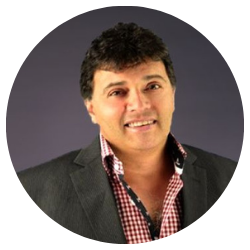 Javier Amaro - Director, Insources Group
Javier is the director and founder of Insources, a privately owned Australian training and consulting organisation. He has more than 17 years experience in the vocational and technical education world and has contributed to the Australian VET sector by designing and delivering more than 500 training programs to training managers, supervisors, facilitators, trainers, and assessors.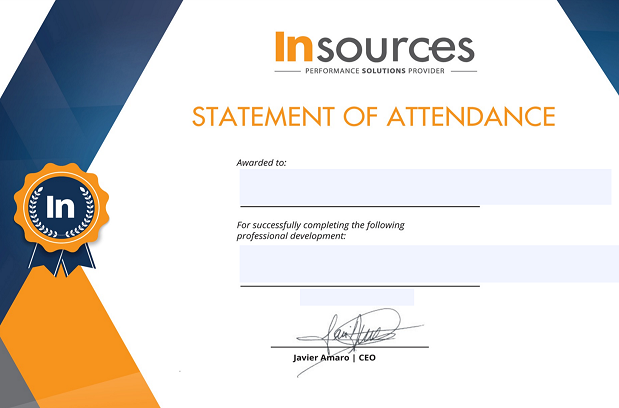 A Statement of Attendance is issued on completion of live event activities.
Note the video recording of the live event will be available to all participants for limited viewing time only within 7 days after the event.
Completion
The following statements are received when the course is completed:
| | |
| --- | --- |
| | Insources - Statement of Attendance |