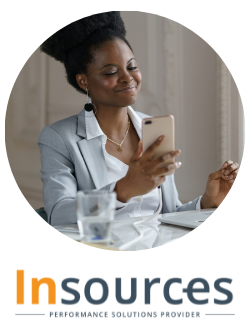 Understand the Principles that underpin the RPL process
As RPL is an assessment process, it must be conducted following the principles of assessment, and the evidence collected must meet the rules of evidence.

This webinar has been designed to provide an overall view of the RPL process from start to finish and includes samples of best practices and valuable RPL templates.
Webinar details
Date: Tuesday 19 October 2021 - Please note that registrations close the day prior to the live event.
Time: 12.30pm AEDT (Sydney, Melbourne)
Duration: 1.5 hours
Investment: $95.00 inc GST.
10% Discount! for VET PD Series subscribers - Use your Voucher Code when registering!
Learning objectives

Understand the principles that underpin the RPL process
Understand compliance requirements for RPL
Identify different steps required during an RPL process
Develop the skills to support students throughout the RPL process
Application objectives
Review RTO's RPL processes and tools, within 30 days
Use principles of assessment to support students throughout the RPL process in 100% of cases
Provide feedback to RTO's management for continuous improvement of the RPL system, within two weeks
Provide a presentation about RPL to other trainers, within one week
Impact objectives
Minimise time required to process an RPL application
Improve success rate of RPL applications
Eliminate non-compliances related to RPL
Who Should Attend
Participants should already be working as trainers/assessors and have some experience performing competency-based assessments. This webinar is for individuals who want to improve their skills to design and develop RPL tools and strategies within an RTO environment. We recommend this workshop to:
RTO Managers / Compliance Managers / VET Consultants
Training Managers / Head Trainers / Trainers and Assessors
Presenter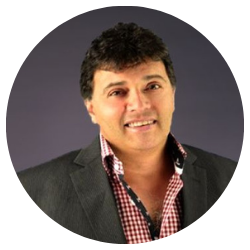 Javier Amaro - Director, Insources Group
Javier is the director and founder of Insources, a privately owned Australian training and consulting organisation. He has more than 17 years experience in the vocational and technical education world and has contributed to the Australian VET sector by designing and delivering more than 500 training programs to training managers, supervisors, facilitators, trainers, and assessors.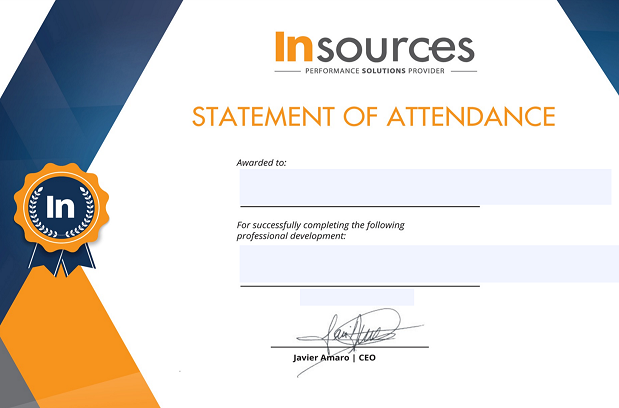 A Statement of Attendance is issued on completion of live event activities.
Note the video recording of the live event will be available to all participants for limited viewing time only within 7 days after the event.
Completion
The following statements are received when the course is completed:
| | |
| --- | --- |
| | Insources - Statement of Attendance |