Compliance Requirements for Trainer Industry Currency
Course
Skills to document evidence of currency activities
Are you confident in your industry currency evidence? If you're feeling a little lost on what it all means and how it applies to you, join Kerri Buttery for a fast-paced navigation through the maze of documentation, compliance requirements and the Standards for RTO's.
This inclusive session will provide a refresher on the Standards for RTO's and the AQTF, strategies for collecting evidence and documentation as well as answering 'how much is enough?' when it comes to currency evidence.
There are a number of factors that influence the requirements for industry currency for trainers and assessors, and this session will unpack these and present the formula in an easy to apply format.
Webinar details
Date: Tuesday 15 June 2021 - Please note that registrations close the day prior to the live event.
Time: 12.30pm AEST (Sydney, Melbourne, Brisbane)
Duration: 1 hour
Investment: $55.00 inc GST.

 Book at least 7 days prior using the discount code  VDC-CURRENCY  to receive a 10% discount.
20% discount! for VET PD Series subscribers - Use your Voucher Code when registering!
Level
Introductory (new to the topic)/Refresher These sessions are aimed at practitioners that have a broad theoretical knowledge and practical experience of training and assessment.
Audience
These sessions are for VET teachers, trainers and educators, frontline managers and senior managers, particularly those who understand the basic requirements of the Standards for RTOs 2015.
The requirements of the Standards for RTOs 2015 and AQTF
Strategies for undertaking currency activities
Determining where to cut the length of the string
Documenting the evidence
Learning Outcomes
At the end of this session, participants will have an understanding of:
The skills to document evidence of currency activities
The differences between industries and existing experience of the trainer.
Presenters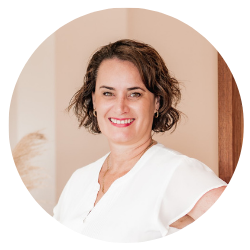 Kerri Buttery

Kerri Buttery has worked in the Australian education sector for more than two decades. Her expertise lies in the development of training and assessment strategy documentation, learning and assessment materials, and the validation and engagement of industry in providing input to the development and refinement of such resources. Kerri is the founder of VETNexus, an organisation that provides consulting services in the creation and adoption of eLearning strategies and is co-founder and partner of The VET Gurus.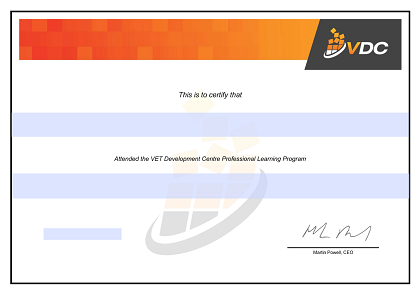 A Statement of Attendance is issued on completion of live event activities.
Note the video recording of the live event will be available to all participants within 7 days after the event.
Completion
The following statements are received when the course is completed:
| | |
| --- | --- |
| | VDC - Certificate of Attendance |