Managing Enrolment Practices
Course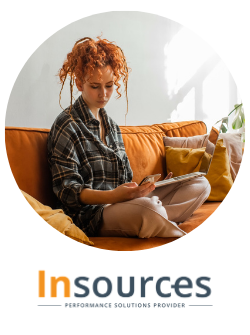 RTOs must provide accurate course information

RTOs are required to match students' goals and needs with course outcomes. During the enrolment process, individual needs must be identified and support requirements established.

Inadequate enrolment processes could expose your RTO to complaints from students and non-compliance with the Standards for RTOs and Funding contractual arrangements.

This webinar will provide you with guidance and best practices in enrolment processes, protecting students, and managing credit transfer.
Webinar details
Date: Tuesday 22 June 2021
Time: 12.30pm AEST (Melbourne, Sydney, Brisbane) 
Duration: 1.5 hours
Investment: $95.00 inc GST.

 Book at least 7 days prior using the discount code  INS-ENROL  to receive a 10% discount.
20% Discount for VET PD Series subscribers - Use your Voucher Code when registering!
Learning objectives

Understand regulatory requirements for course enrolment
Identify processes to inform students about course details
Define ways to determine students' needs and support requirements
Identify processes to support prospective students to make an informed enrolment decision
Application objectives
Implement effective measures to manage relevance and accuracy of information provided to students
Monitor fees paid by students
Monitor management of credit transfer
Impact objectives
Improve students' satisfaction
Improve course completion
Reduce risk of non-compliance with requirements in Clauses 3.5, 5.1-5.3 and 7.3
Presenter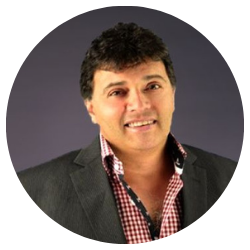 Javier Amaro - Director, Insources Group
Javier is the director and founder of Insources, a privately owned Australian training and consulting organisation. He has more than 17 years experience in the vocational and technical education world and has contributed to the Australian VET sector by designing and delivering more than 500 training programs to training managers, supervisors, facilitators, trainers, and assessors.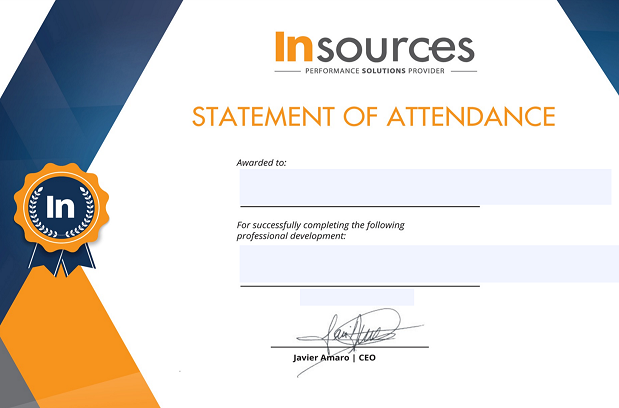 A Statement of Attendance is issued on completion of live event activities.
Note the video recording of the live event will be available to all participants for 30 days after the event.
Completion
The following statements are received when the course is completed:
| | |
| --- | --- |
| | Insources - Statement of Attendance |