Enhancing Support for Language, Literacy & Numeracy Skill Needs
Course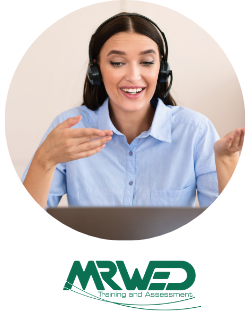 The LLN skill requirements (reading, writing, speaking, listening and numeracy) relevant to vocational delivery
Everyone uses LLN skills every day for a variety of purposes – personal, social, training and for work. Different tasks and contexts need different types of reading, writing, listening, speaking and numeracy skills, so people need to continually develop and adapt these skills to suit new situations.
This webinar will provide guidance on how to analyse the LLN needs in a training specification or workplace standard, using the Australian Core Skills Framework. It will also shine a light on key LLN challenges students may present with and will discuss how trainers and assessors can select, use and develop strategies and resources (including specialist support) to address the requirements. Thus, creating better outcomes for learners.
Key outcomes:
Identify the LLN skill requirements (reading, writing, speaking, listening and numeracy) of the training specification and/or assessment process relevant to vocational delivery
Pinpoint sources to gather information on the current LLN skills of a learner group
Identify common LLN challenges students face and ways to reduce learning issues
Explore available sources of support to address the identified LLN skill needs of the learner group.
Webinar details
Date: Friday 13 August 2021
Time: 11am AEST (Melbourne, Sydney, Brisbane) 
Duration: 1 hour
Investment: $59.99 inc GST.

 Book at least 7 days prior using the discount code  MR-ENHANCE  to receive a 10% discount.
20% Discount for VET PD Series subscribers - Use your Voucher Code when registering!

Marc Ratcliffe - CEO, MRWED Training and Assessment
Marc is a multi-award-winning trainer, author and education entrepreneur. He is the CEO and founder of MRWED Training and Assessment and has been involved in the VET Sector for more than 25 years. Marc is a strong advocate for "edu-tainment" and believes that learner involvement and fun are integral to student success.
He continues to be an in-demand conference speaker and workshop facilitator, having presented at more than 50 conferences in a dozen countries in the past decade. He has also presented training-related workshops internationally in the UK, North America, Africa and Asia and is one of only two people in Australia certified to deliver Bob Pike's Train-the-Trainer Boot Camp, the world's most respected train-the-trainer program.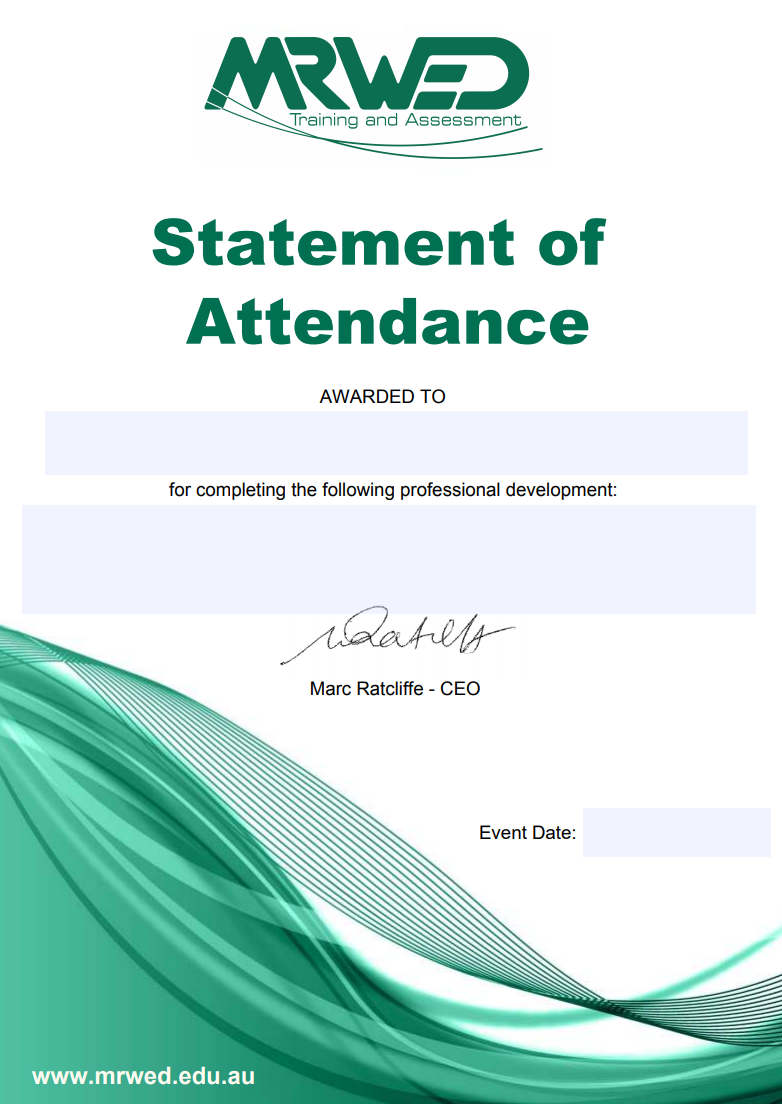 A Statement of Attendance is issued on completion of live event activities.
Note the video recording of the live event will be available to all participants for 30 days after the event.
Completion
The following statements are received when the course is completed:
| | |
| --- | --- |
| | MRWED Statement of Attendance |