S.T.O.P in the Name of Learning
Course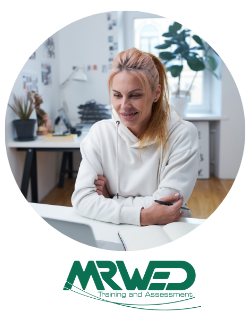 Seven (7) ways to frame storytelling to create engagement

This practitioner-driven session will focus on helping presenters to attract and maintain the attention of their audiences, so their participants will be ready for the important messages that come from training. It will highlight the importance of taking time to pause and reflect during training and offers tips, tricks and techniques backed by the S.T.O.P. formula of Story Telling, Object lessons and Props.
During the session, the presenter will explain how to select, construct and frame stories that enable greater impact of a message; demonstrate how to run an object lesson that speaks to content; and will model how props can be used to support reinforcement both in and out of the classroom.
Key outcomes:
Identify methods for attracting and maintaining the attention of audiences
Highlight seven (7) ways to frame storytelling to create engagement 
Explain how object lessons can be used to enhance learning
Use props to strengthen content an reinforce learning
Identify the benefits of the S.T.O.P formula.
Webinar details
Date: Friday 7 May 2021
Time: 11am AEST (Melbourne, Sydney) 
Duration: 1 hour
Investment: $59.99 inc GST.

 Book at least 7 days prior using the discount code  MR-STOP to receive a 10% discount.
20% Discount for VET PD Series subscribers - Use your Voucher Code when registering!

Marc Ratcliffe - CEO, MRWED Training and Assessment
Marc is a multi-award-winning trainer, author and education entrepreneur. He is the CEO and founder of MRWED Training and Assessment and has been involved in the VET Sector for more than 25 years. Marc is a strong advocate for "edu-tainment" and believes that learner involvement and fun are integral to student success.
He continues to be an in-demand conference speaker and workshop facilitator, having presented at more than 50 conferences in a dozen countries in the past decade. He has also presented training-related workshops internationally in the UK, North America, Africa and Asia and is one of only two people in Australia certified to deliver Bob Pike's Train-the-Trainer Boot Camp, the world's most respected train-the-trainer program.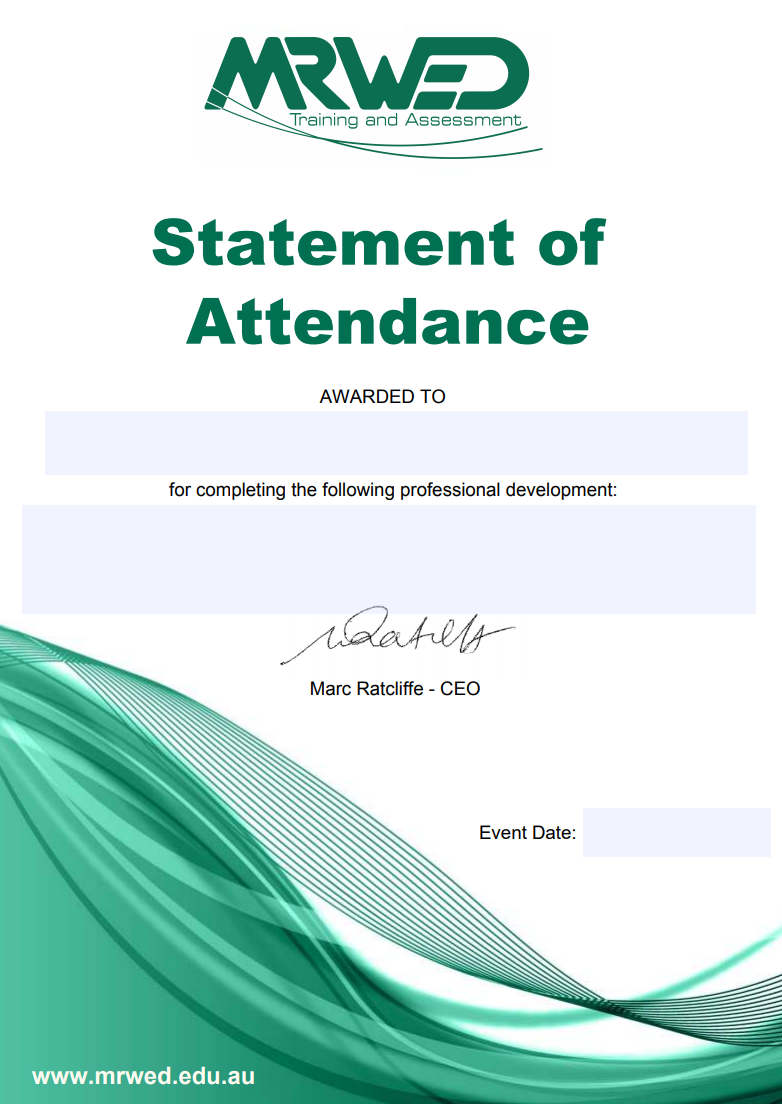 A Statement of Attendance is issued on completion of live event activities.
Note the video recording of the live event will be available to all participants for 30 days after the event.
Completion
The following statements are received when the course is completed:
| | |
| --- | --- |
| | MRWED Statement of Attendance |