Tips for Facilitating Synchronous Online Learning
Course
Overview
Use tools & techniques to engage learners
Tips for facilitating synchronous online learning. Online learning has become an important mode of accessing content. However, how do we keep the audience engaged and active when participating in a live session?
This webinar will explore some simple to use tools and techniques to engage learners when in a live, online learning session.
Explore methods to engage learners in a synchronous online learning environment
Identify key instructional design principles to consider when designing live facilitated e-learning
Identify appropriate online tools to support training and assessment activities
Understand the importance of using C.O.R.E. in an online environment.
Webinar details
Date: Thursday 25 February 2021
Time: 3pm AEDT (Melbourne, Sydney) 
Duration: 1 hour
Investment: $59.99 inc GST.

 Book at least 7 days prior using the discount code  MR-SYNCH  to receive a 10% discount.
20% Discount for VET PD Series subscribers - Use your Voucher Code when registering!

Jason Ash
Jason has more than 13 years of training and assessment experience, gained predominantly in corporate environments. He has specialised in delivering training in sales, coaching, business communication and management and has received international acclaim for his work in Learning and Development.
Jason was the winner of the Platinum Award for "Best Young Learning Leader" at the 2011 LearnX Asia-Pacific Awards and was named a young trainer to watch by US Training Magazine in 2012. In addition to his dynamic face-to-face facilitation, Jason has built skills in developing effective online training programs and has been heavily involved in the customisation of training material to meet unique client needs.
Jason is a two-time MRWED Trainer of the year and is one of only three trainers to be certified in Bob Pike's Train-the-Trainer Boot Camp, the world's most well-respected trainer training program.
A strong advocate for the participant-centred approach to training, Jason has spoken on the topic of Creative Training Techniques at conferences all over Australia and at multiple events in the United States. Most recently Jason was named as the top presenter at the Annual Creative Training Techniques conference in Minneapolis (2014).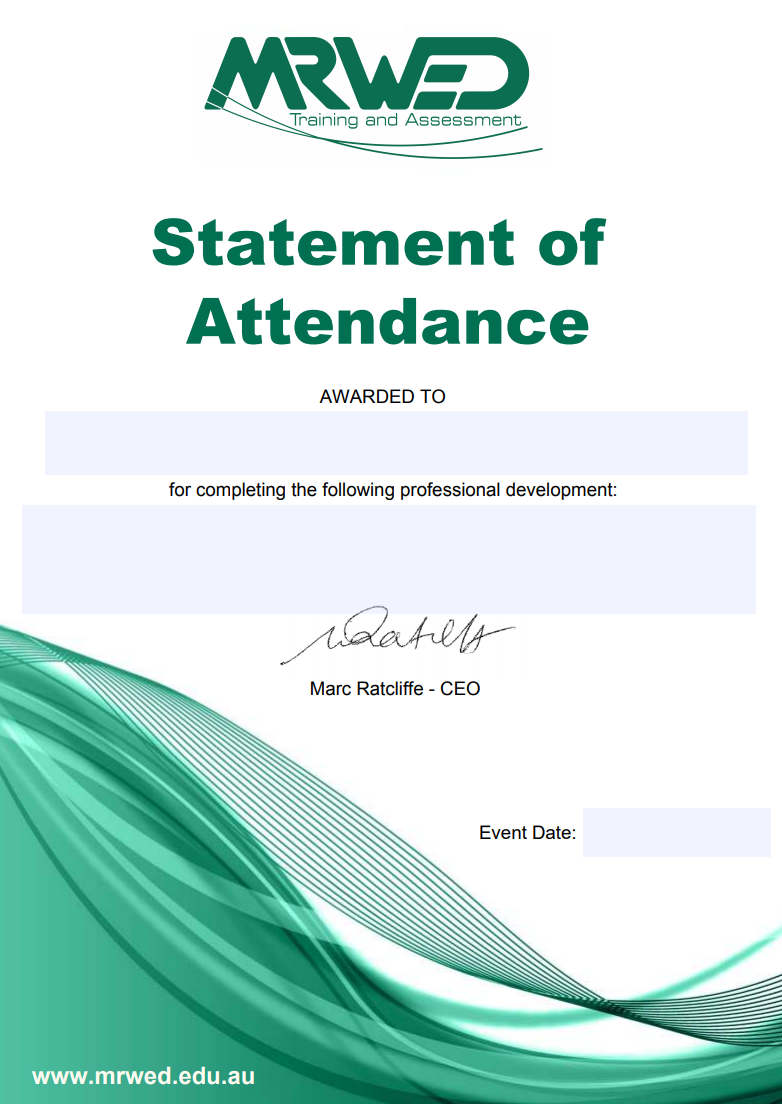 A Statement of Attendance is issued on completion of live event activities.
Note the video recording of the live event will be available to all participants for 30 days after the event.