Webinar Bundle - Growth Week!
Bundle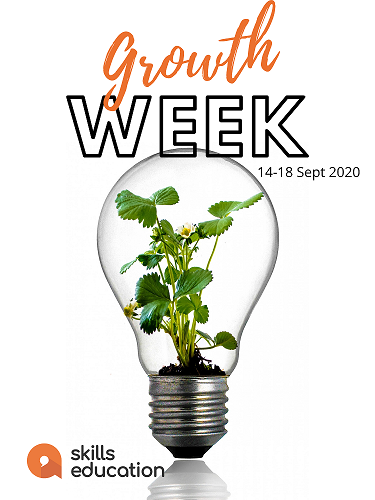 Connect, grow and strengthen
Skills Education Growth Week is especially designed to help you . Over the week from 14-18 September 2020, eight experts in their field will focus on people, products and processes for RTOs and VET practitioners to grow their:
Business
Ideas
Compliance skills
Facilitation techniques
Digital capabilities
Growth Week comprises the following sessions:
#1 - Using Assessment Mapping as a QA & Risk Identification Tool
#2 - The Next Step in Online Delivery – Collecting the Right Assessment Evidence 
#3 - To Grow or Not to Grow: That is the Question! 
#4 - The Next Step to your Digital Learning Delivery 
#5 - Designing Student Friendly Assessment Tools
#6 - Unlocking the Power of Big Data to Grow your RTO's Enrolments 
#7 - No Learner Left Behind - Supporting All Learners in their Journey to Competence 
#8 - The Next Step to Secure your RTO's Finances after COVID
#9 - Growth Week Expert Panel Answers Your Questions
This webinar bundle package comprises 9x digital live webinar sessions.
Investment: $325.00 inc GST.